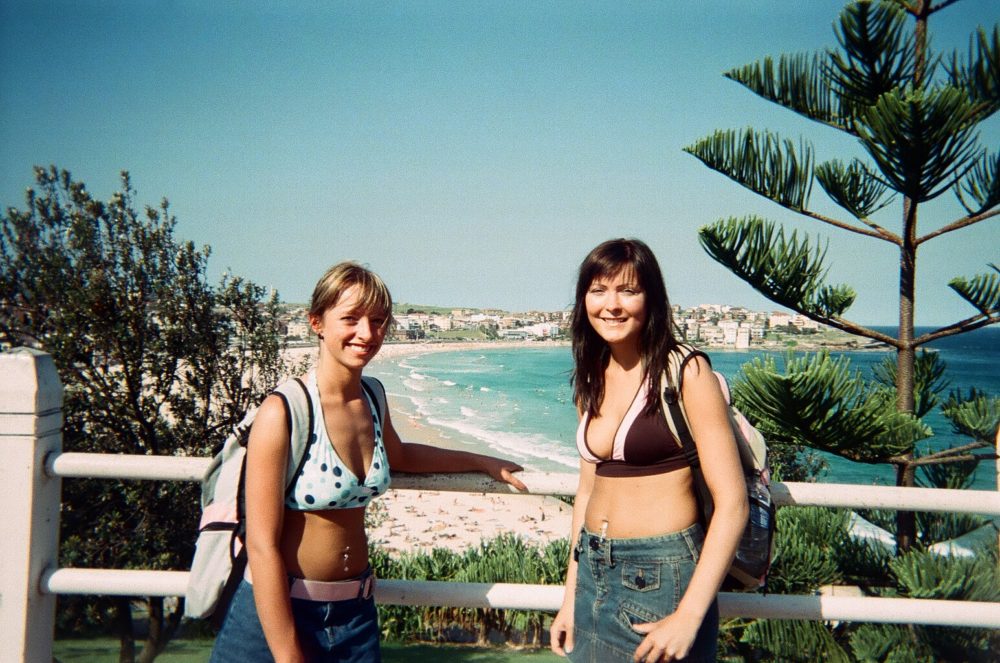 Last week I took a couple mystery disposable cameras to be developed and one was from Australia in 2004 while I was at university. It's crazy to think how many apartments and places this camera has been. My life has changes to much but this year was such an important time of my life.
Let's go back in time, this is pre-blog and social media, I was 21.
---
I decided to go to Australia because it was the furthest place away from Canada. I'd always felt a down under connection my family is from NZ and I am New Zealand citizen. My BFF Cheryl and I both had no idea wtf we wanted to do after college so this was a really great option. We could drag out school for another year, spent it in Australia (hello beaches & babes!), and turn our marketing diploma into a degree. Australia is just full of amazing beaches and the best way to experience them is to hire a campervan from somewhere like campervan hire Brisbane, so that you can park up metres away from the sand and sea. That way, you've always got everything you need and you save so much money on accommodation, as well as having some amazing views.
I think this exact day was the first time we went to Bondi Beach. These were taken at the top of the hill before you go around the bend and see the water. It's so beautiful, if you haven't been, I highly recommend it. One of the most beautiful and magical places. Cheryl and I ended up making friends with some people who lived in the white building overlooking Bondi Icebergs. There were so many internationals living there, it was like nothing I'd ever seen. So many people in their 20's, different accents, young, hot, and having fun.
Cheryl and I eventually moved to Bondi from the suburb of Paramatta after finding a way to get out of our residence agreement. We went through two shitty apartments and worked part-time in different stores. My shop sold cute outfits on Hall Street and Cheryl worked at the shoe store down the road closer to the beach. I remember going into the kitchen in our second place and seeing the hugest cockroach in my life. Nobody ever cooked in there. Cheryl and I shared a bedroom with two beds, there were clothes everywhere. Through the magic of great scheduling we only had classes Monday-Wednesday, leaving us with plenty of time to spend all our money, make heaps of friends, and tan tits out on the topless beach. It really was A TIME.
When I think back to who I was then, I was so green, so new. I thought I had it together but when I got to Australia, realized I was really in for a real adventure. That year defined a lot of who I am today. It was the first time I was on my own, solely responsible (or irresponsible) for every decision I made. I made a lot of dumb choices, was bad with money, and drank too much but it was really fun. I learned so much about myself, what I wanted, who I was, where I wanted to go.
That's the thing about growing up, nobody really knows what they're doing at the time but if you know what you want, you can make a path in that direction.
It took me years to pay for university in Australia but even that taught me a few lessons. It was an investment well worth it. By studying in Australia, I learned so much outside the classroom about life, love, and taking chances.
I'm often not sure where my path is going on the day-to-day but I try to stay in line with my values. It was such a treat to find this camera and the photos brought back heaps of memories. Even before I had a blog I loved to document.
Here's to digging up old memories and whatever the future may bring!