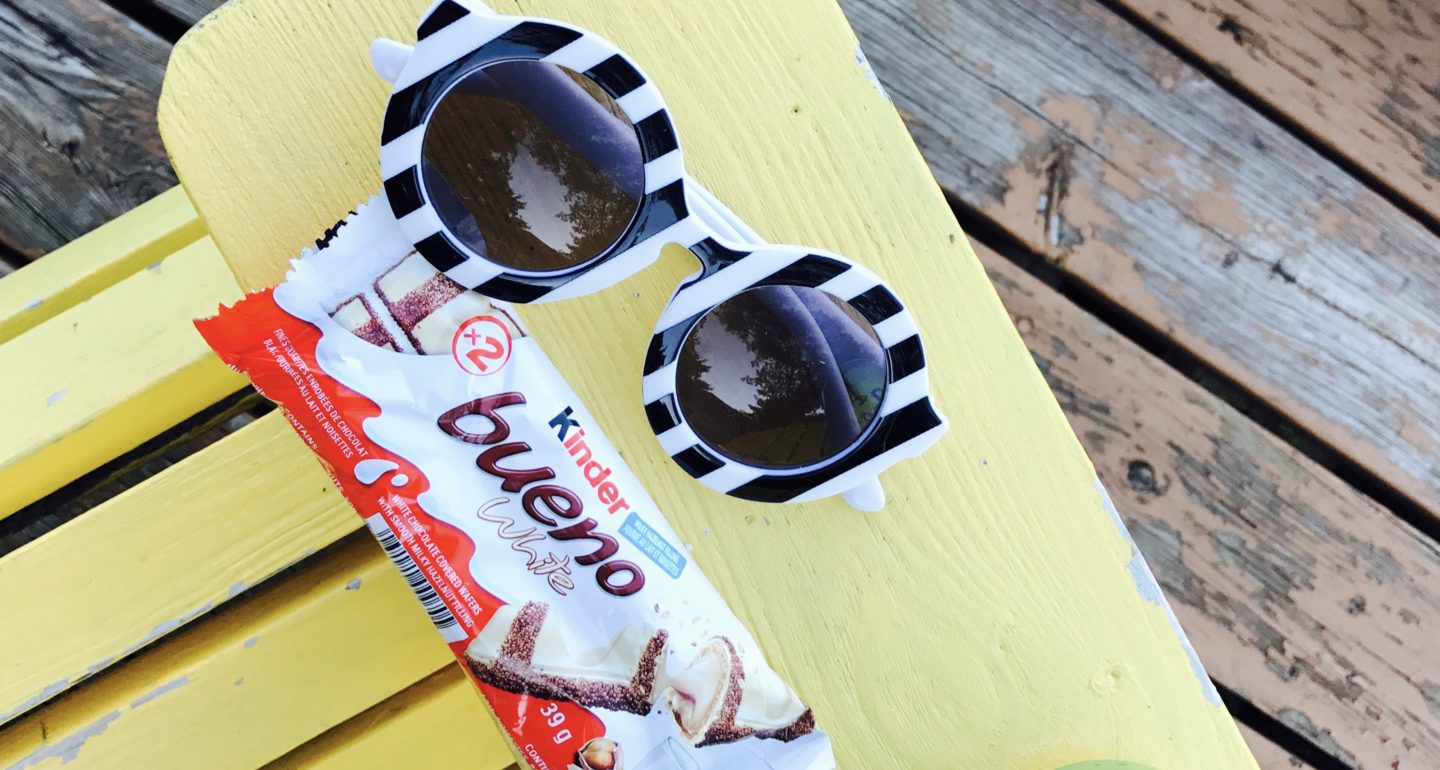 I've been trying to make the most of my summer. Despite heaps of rain this year, I've really tried to be outside. I've gone on epic bike rides around the city with my bff, through the park, along the railpath.  Spent heaps of time up at the cottage. Caught some sun on the West Coast,  went to a friends cottage, mini golf, canoe rides, and last weekend we took Sean's new family boat out for a spin.
---
Just like summer, the new Bueno White won't be around for long. It's only avail over the summer so I suggest you pick up a couple if you see them. You'll only find Bueno White in select locations of Dollarama, Loblaws, Sobeys, Metro, 7 Eleven (and a couple others). I found them at the corner store near my house and bought a whole box for the cottage. Honestly, I don't eat that many chocolate bars but the Bueno White chocolate is so milky and creamy. It reminds me of chocolate from New Zealand I had as a kid. Melts in your mouth! 
---
This Bueno is my fav Bueno, so good. The white chocolate reminds me of NZ chocolate. ? #treatyoself pic.twitter.com/sxBGK1bV8U

— CASiE STEWART ☀️ (@casiestewart) July 20, 2017
---
I've been carrying these little treats around on my adventures all summer. In each package there's two individually wrapped bars, so you can have a wee little snack when you're looking for something sweet, or treat yourself to both bars. You probably deserve it!  ?  I recommend trying it with vanilla ice cream after dinner.? (Or whenever, do what you want! ?)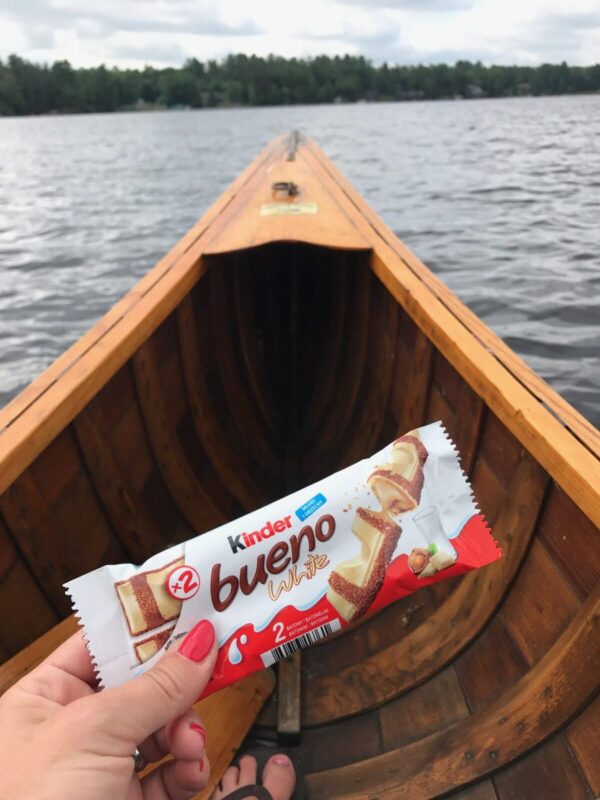 ---
Keep your eyes peeled for Bueno White and grab a couple before summer is over.

Make the most of each day, soak up that sunshine!