When I was growing up, visiting Niagara Canada was something we did a few times a year. My parents are from New Zealand, so the wonder of the falls and all that surrounds them was something we wanted to show ALL overseas visitors.
Now that I'm a grownup, (yay adulting!) I'm looking to visit for a nice relaxing weekend of togetherness. A few years ago we went to Niagara for vacation and it was so fun driving around and discovering new things. There's heaps of attractions in the Niagara Region, so I'm making a list of fun, couple stuff we can do together. It's a great getaway that's not too far from anyone living in Ontario or just over the USA border. Road trip time!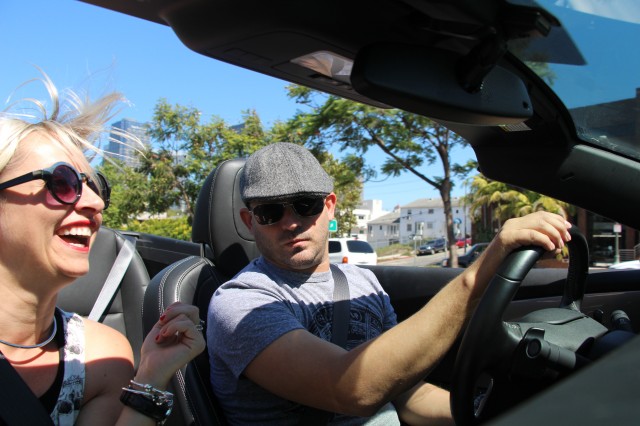 This month, Niagara Canada is stating their claim as The 8th Wonder of the World. The region has so much to offer – it's truly one of mine and Sean's fav places to escape for romantic couples getaway. And of course, those falls are a massive 176 feet with 150,000 gallons of water crashing down per second, now that truly IS a wonder.
---
Fun Couples Things to Do In Niagara, Ontario
Nightlife – I really love casino carpets and stage shows so we definitely want to pop over to the Fallsview Casino Resort and check out one of their amazing presentations. Everyone (including us) has heard about what an unbelievable experience it is to play casino games in Las Vegas and this is something that we would love to get to do one day. Our friends can't stop going on about it, so I can't wait until we can join in with their conversations. I have played a few online casino games like those that involve a combination of Online Fishing, Real Money, and eye catching visuals in the past but I have been told that nothing compares to the real thing! For the time being though, we will get to play at the Fallsview Casino resort instead and we are very excited. Perhaps even more so after reading these Canadian gambling reviews that those same friends told us about to get us in the mood. We are very much looking forward to playing casino games at the next best place until we can make it over to Las Vegas. We both love theatre so I would love to attend the Shaw Festival. They've got a bunch of packages that include dinner and a show. The 2016 playbill features Alice in Wonderland! I would also be down to check out Yuk Yuk's for a few good LULZ; or one of the many shows at the FirstOntario Performing Arts Centre.
Food– Narrowing down a few choice places to eat is hard, there are so many options! I'm looking at The Rainbow Room by Massimo Capra, 21 Club Steak & Seafood at Fallsview Casino Resort, and Windows by Jamie Kennedy Fresh Grill and Winebar which serves farm-to-table. Wellington Court in St. Catharines is another spot I really want to check out – and get all dressed up with my guy for a fancy date night!
I love visiting farmers markets when we're in cottage country so before heading home I want to visit one of the MANY farmers' markets and maybe pick up a couple pies from The Pie Plate.
Romantic Adventure – I would love to take a helicopter ride over the falls with Sean – a great chance to cozy up up to my honey and take in the beautiful views from up above! I've seen some amazing photos and although it might be kinda scary, I'll do it for the 'gram. You can also take a Whirlpool Aero Car, aka. antique cable car over the Niagara River.
Wineries – The Jackson-Triggs Winery has a summer concert series and their amphitheatre looks beautiful. I've never experienced the wineries of Niagara-on-the-Lake (NOTL) and Twenty Valley so I'm definitely planning to check out a few. If you're looking for a wine tour, there are numerous companies in Niagara that do this and you can find them here. Some highlights include Crush on Niagara Wine Tours, Grape Escape Wine Tours, Grape & Wine Niagara Tours and Niagara Vintage Wine Tours. Now Twenty Valley is little bit off the beaten path, but I've heard it's well worth it. Not only is it where half of Niagara Canada's wineries live but it also has the most beautiful escarpment views! For a full list of Twenty Valley wineries click here.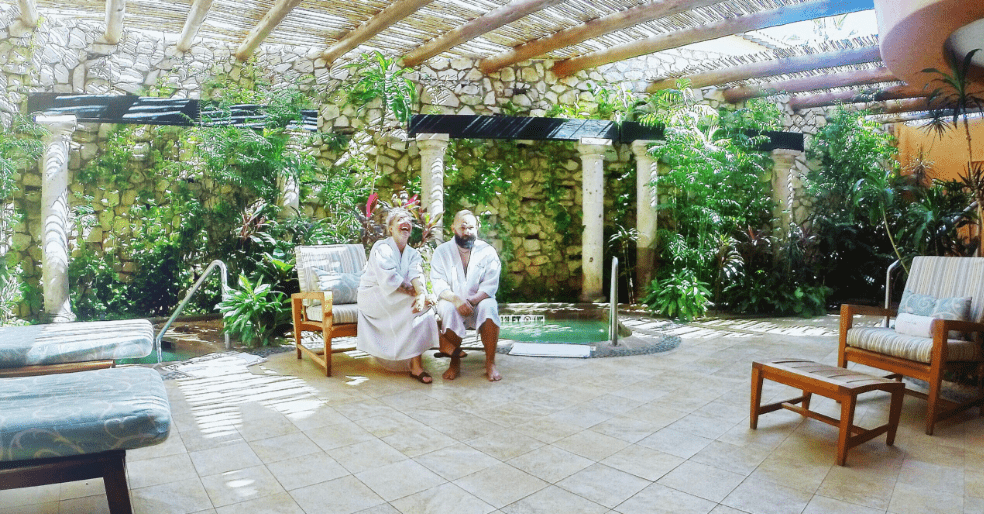 Relaxation – I would love to have a relaxing day at some of the amazing beaches along the North shore of Lake Erie in Niagara's South Coast. Earlier this year we visited Cabo and Costa Rica. On the last day of each trip I arranged for us both to have massages, such a nice way to wind down before returning to work. There are SO MANY spas in Niagara. I've always wanted to go to 100 Fountain at Pillar & Post and depending where we stay I'll look into other services.
---
For more info on our 8th Wonder of the World, right here in Ontario, check out visitniagaracanada.com. On Facebook, Twitter, or Instagram follow @Visit_Niagara. If you've got recos for romance or other fun things, please LMK!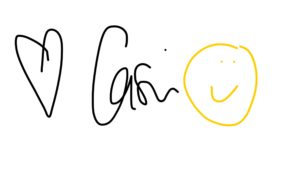 Brought to you by Niagara Canada and The Co.