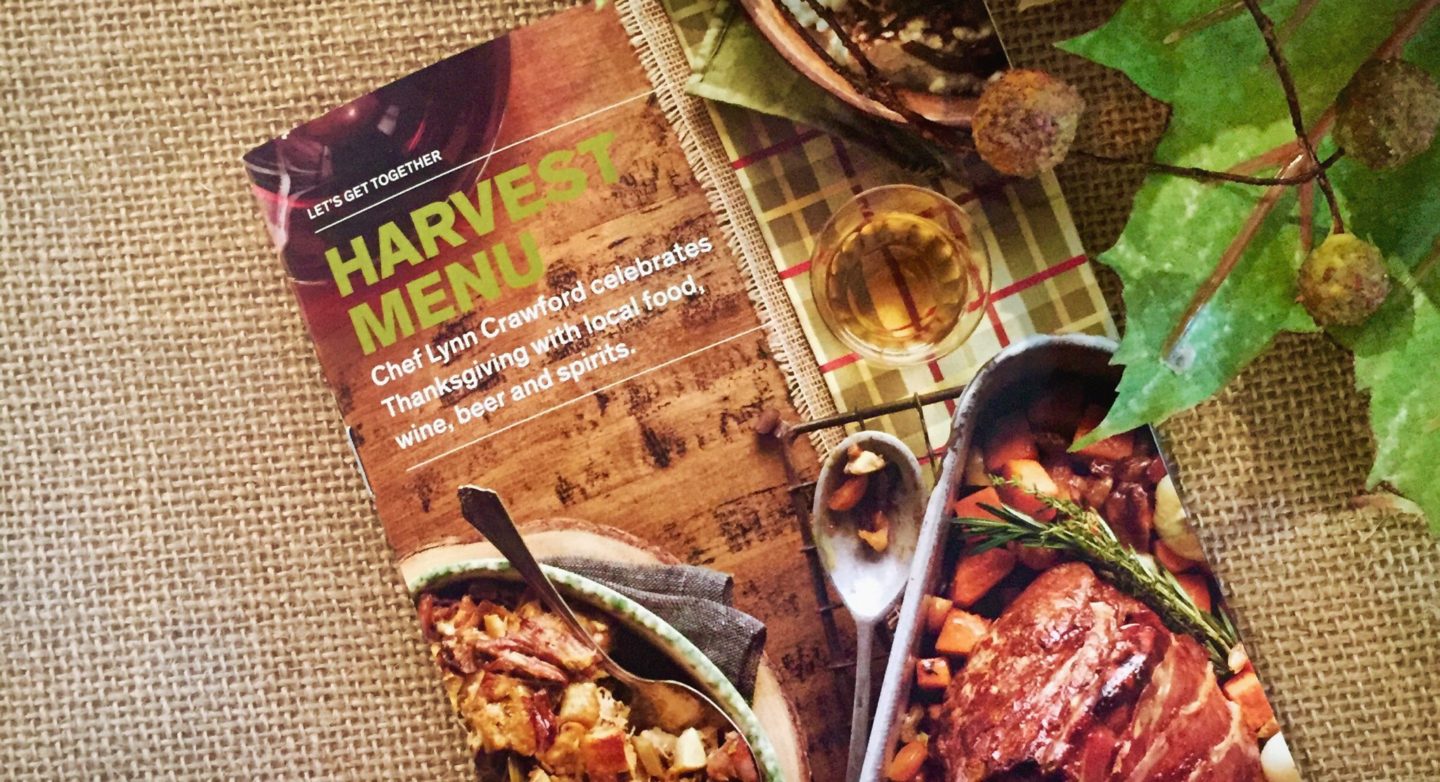 Thursday was a busy one! I went to 4 media events and was home just after 8pm. It's fun but exhausting! Today is chill time, hair, nails, lunch, art show w/ bae. 
Had a great kickoff to fall yesterday w/ LCBO & Wine Country Ontario over lunch hosted by Chef Lynn Crawford (Food Network Canada & The Cooking Channel). The event featured a Thanksgiving menu prepared by Chef Lynn, along with several other talented winemakers, chefs, and food artisans from Ontario.
I don't go to heaps of 'foodie' events, although I enjoy them! It's always a bit funny for me because the foodies are REALLY serious about the food, flavours, textures, pairings. I love listening. My take is usually, much more relaxed, a lifestyle writer approach. Does it taste good? Can I cook this at home? Will my friends like it? Can I impress the BF/parents?
Here's some Tweet highlights from the #LCBOTasteLocal event:
Ooh, this is a thing! @LCBO's taste local event w/ harvest menu. #lcbotastelocal pic.twitter.com/SWivcM1VOw

— CASiE STEWART (@casiestewart) September 24, 2015
Oh my this looks good @LCBO! #lcbotastelocal pic.twitter.com/Lfb43EjWaW

— CASiE STEWART (@casiestewart) September 24, 2015
So feellin' this @LCBO local Harvest Menu. Next up turkey, mashed, cheesecake. Not a bad afternoon! #lcbotastelocal pic.twitter.com/XTQuIiAVGd

— CASiE STEWART (@casiestewart) September 24, 2015
We learned how to make a thanksgiving feats like a pro using preservatives, and items from local markets, and our own backyards. The menu is now available at LCBO stores across Ontario and looks like the top photo in this post. The little book features ideas for hosting, cocktail & cocktails, food/wine pairings, and recipes.
I'm not 100% on our plans for thanksgiving yet this year but it's one of my fav meals of the entire year. Would love to Chef Lynn's cauliflower & celery root mash w/ onion thyme marmalade. Like, how good does that sound?!
Here's to a great weekend. Heading up to the cottage w/ Lauren & our BFs tomorrow and flying Muskoka in private planes on Sunday. **Pinch me!** This is my life, gahhhhh!
💛☀️✈️😎✌️CASIE