A couple weeks ago at the Enactus World Cup with Capital One Canada I did a survey to see what type of leader I was. I love doing these types of tests. (I have a tattoo based on a personality test I did a few times in high school & university.)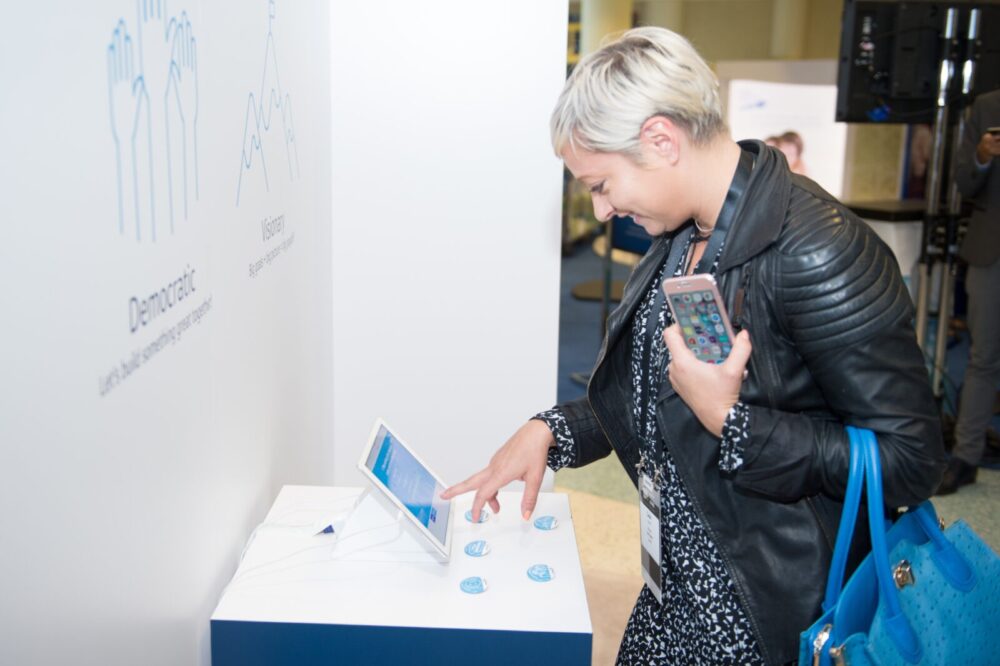 What I love about the Enactus program is how it's helping create young leaders around the world collaborate, implement, and celebrate, ideas. Their businesses are having an impact on global food, water, and sustainability. These leaders are socials conscious innovators, who take matters into their own hands, they look at the world and think 'how can I make a difference?'
Aside from being super inspired by this experience, it was also awesome that Canada WON the competition on home soil in Toronto. Read about their innovative hydroponics system that's bringing fresh produce to Canadian communities HERE.
My first result in the Capital One Survey survey was 'Visionary Leader' but I think there's characteristics of all the different types I can identify with. What kind of leader are you? Take the survey below to find out!
---
My Test Result – Visionary Leader: Big goals + big picture = big payoff!
"The dreamer who likes to operate at 30,000 feet. You have a vision of what the world will be like in the future and you set about to make things happen. There's no idea too big for you to tackle."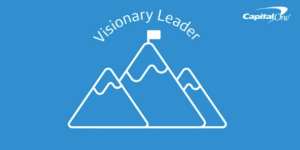 I've always had an entrepreneurial spirit. In primary school there was a rule implemented where you needed a gym bag to put your clothes in for class. So, I went home that night and made a bunch of drawstring bags on the sewing machine with mum. The next day I had three sizes and sold them to kids at school.
In grade 9 I wrote a book and stared a publishing company.  In grade 12, someone from Conestoga College came to my school to do a presentation, that night I came home and said to mum 'I'm not going to university anymore, I'm going to college for Marketing and I start in September".  I took marketing because I KNEW if I honed in on those skills, combined with  my natural abilities, I could work anywhere in any industry.
I think this result resonated me because I believe in not following the grain, setting big goals, and innovating to make them a reality. If you look  at the last 10 years I had a vision of my blog and what I would be doing one day. I had NO CLUE know how big social media become, but I knew a decade ago, there was a shift happening.
---
One of my fav leadership quotes in innovation is this one by Henry Ford about 'faster horses'. I've stressed the importance of innovation for years. Remember this episode?
Capital One conducted a leadership study and these are key results to note: 
* 1/3 of Canadians wouldn't consider working for a company that didn't have a social responsibility (charitable) program
* 3/4 Canadians believe socially conscious business leaders are the most effective
* 80% of Canadians feel it's important the company they work for is involved in the community
* 84% of Canadians think it's important for a company's leaders to show that they are giving back to the community
Working with Capital One Canada and learning about Enactus made me really think about creating more and focussing on the big picture. If you're keen to learn more about the Enactus program or get inspired through teams involved, visit enactus.org. Capital One Canada believes in education and supports several community investment partnerships, learn more here. Capital One Canada sponsored this post but the stories are mine, all mine! 😊
Time to get crackin' on that big idea!