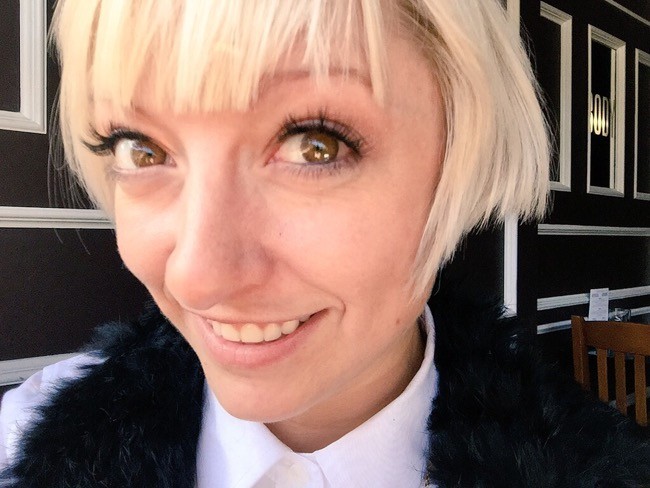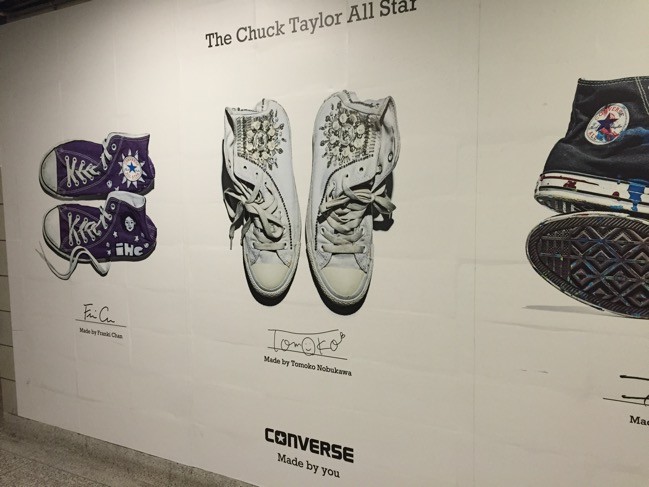 About a week ago I attended a private dinner with some of Converse's NY team and top ranked influencers in Toronto. We sat down at the Gladstone Hotel to learn about the latest #MadebyYou campaign from Converse and few other treats.
I recently picked up a few new pairs of Air Optix Color contacts from Toronto Eyecare. We were talking about other colours available and I mentioned I'd love to give them a try, so VOILA! These ones are Honey and make my eyes look light brown in the sun. My natural eyes are hazel so there's a slight difference. See all the colours at airoptix.ca.
Met up with my sister for a late lunch before the Converse dinner. She's really so lovely. Follow her on Twitter or Instagram @jeniestewart.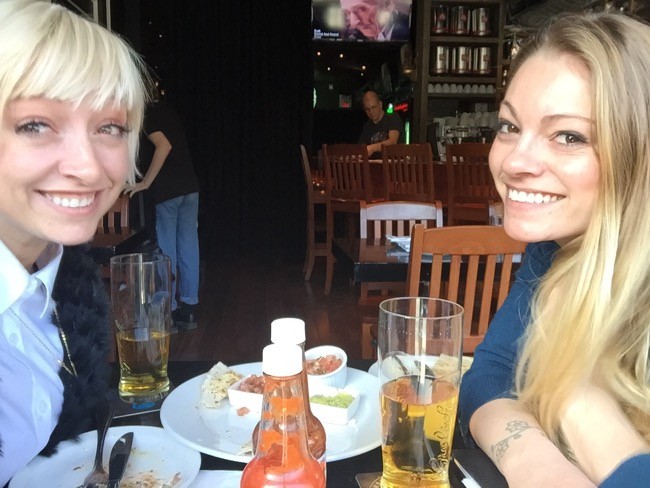 Got the new HISY Selfie bluetooth remote recently. It's a little black button that connects to your phone via Bluetooth and allows you to take snaps by touching the remote. It's at the Apple store for $28+tax but you can get it on Amazon here.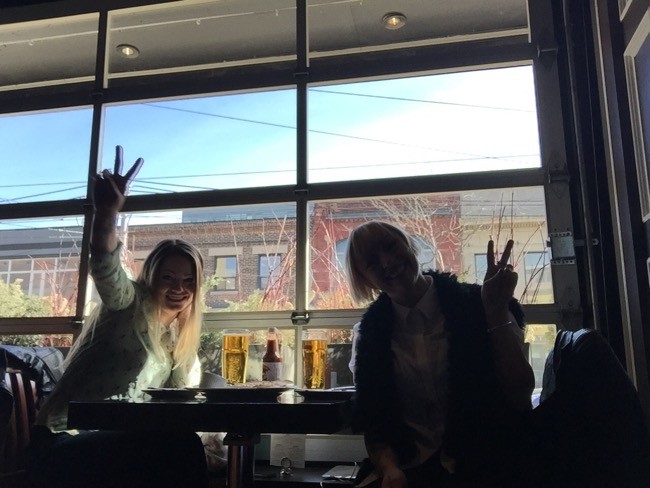 Love that sunshine on my face.  It's always fun to look at my eyes as a different colour. These honey ones are a subtle difference. I reckon they'd look really neat on greener eyes and interested to see what they do to blue ones.
My latest and greatest Converse from the Andy Warhol Collection. Tomato Soup wasn't available in my size at the time but I was sent a pair of Black Bean Soup and I love them.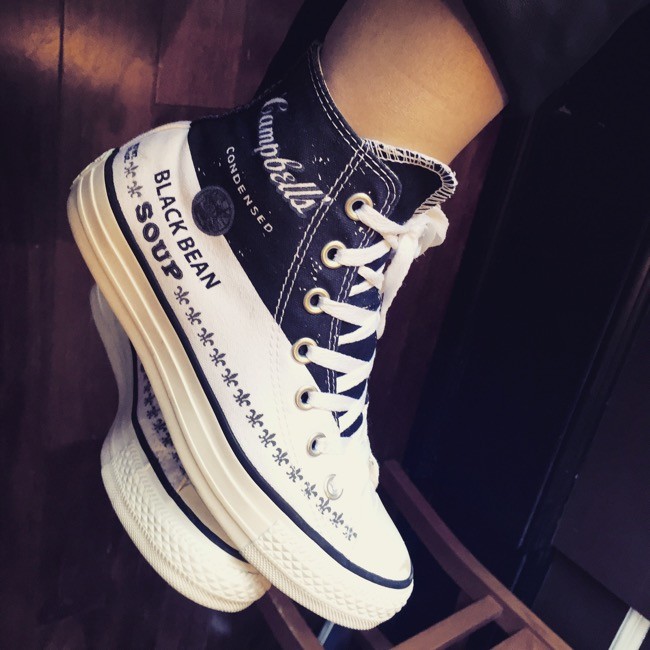 Nice to sit beside my old friend Jalani. He's a great photographer and person, you can find him online at jalanimorgan.com or @JalaniMorgan on Twitter.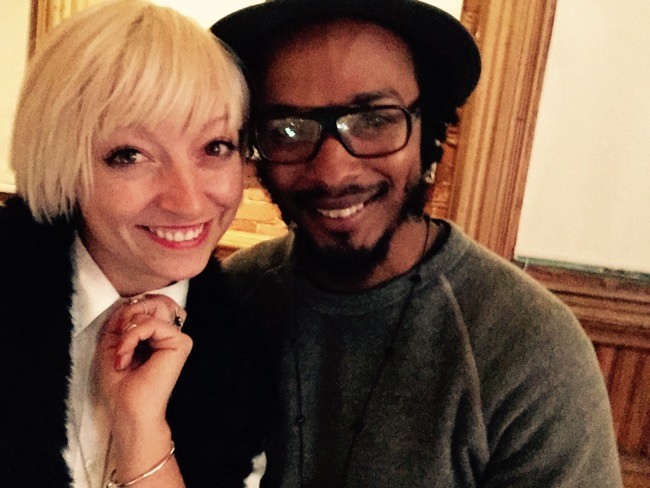 We were all asked to customize a pair of Converse with our name. This pair is one of a kind and made by me. They're actually a size too big so I am going to keep them forever then one day when I'm famous I'll sell them in an auction and donate the money to a charity close to my heart. Pretty bada$$ tho.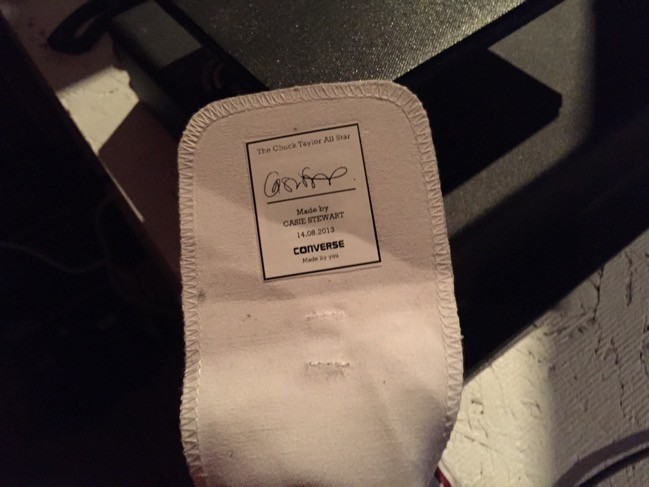 We each had the opportunity to have the shoes we wore to the event shot by a professional photographer. In a quick thought of inspiration, I threw on some red lipstick and gave mine a kiss. I needed something to make them more unique!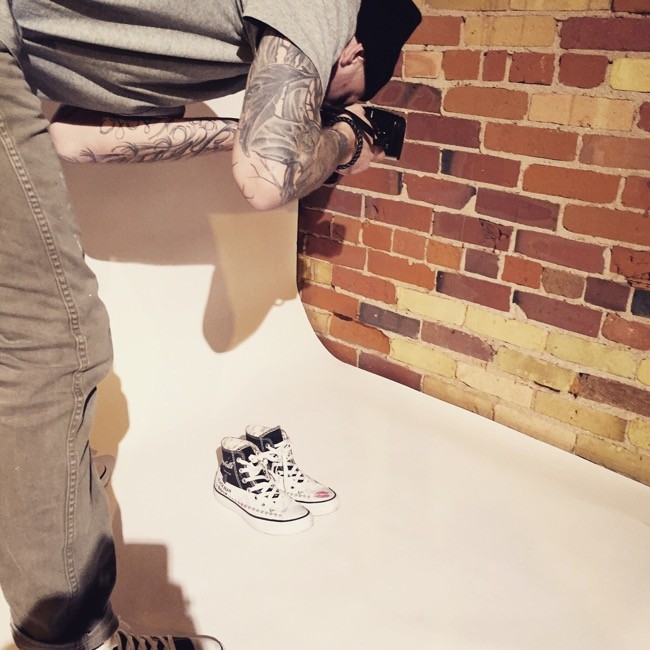 Friends who wear Converse together, stay together.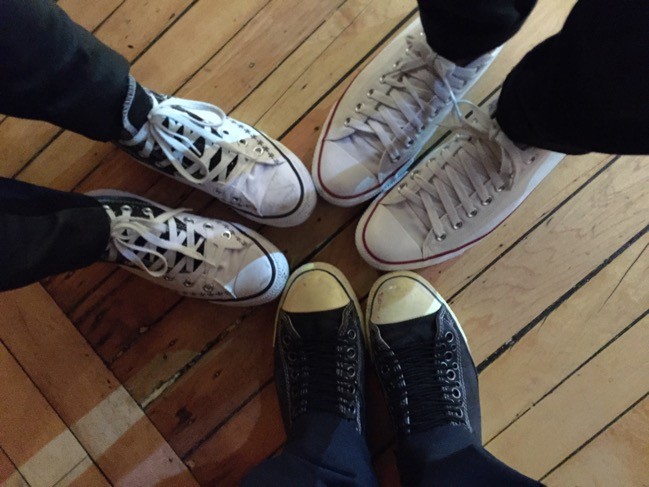 Here you can see what the Honey contacts look like in artificial/indoor lighting. Not AS bright but still a bit different than my natural eyes. Changing them is fun.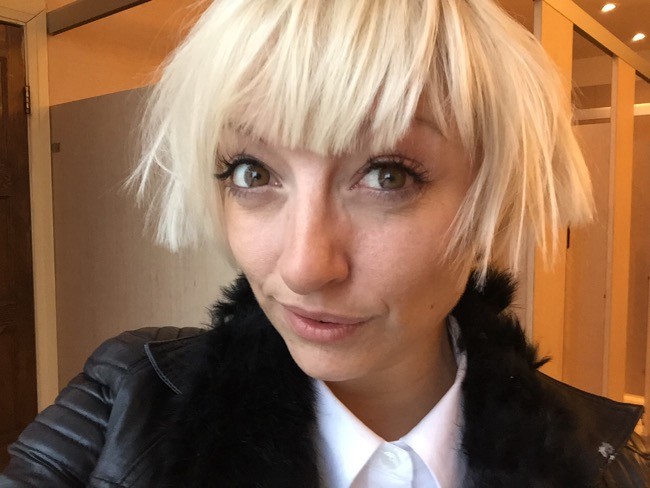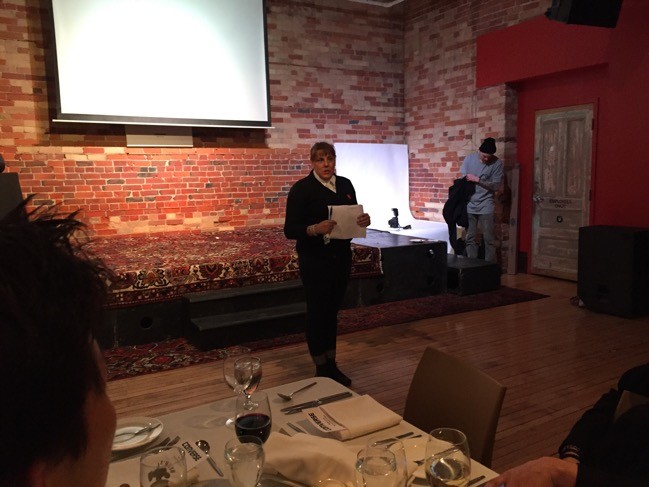 Huge thanks to Mikki and the Converse team for inviting me and the opportunity to customize my own Converse. Had a blast hanging with my blog peeps over a delicious dinner.
Check out the Converse MadeByYou campaign on your fav social network. What are your fav Cons?
<3 CASIE
---
Air Optix Colors – Brilliant Blue

Air Optix Colors – Sterling Grey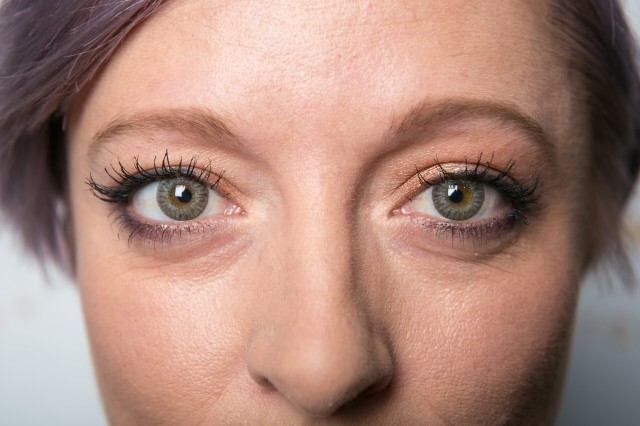 Air Optix Colors – Gemstone Green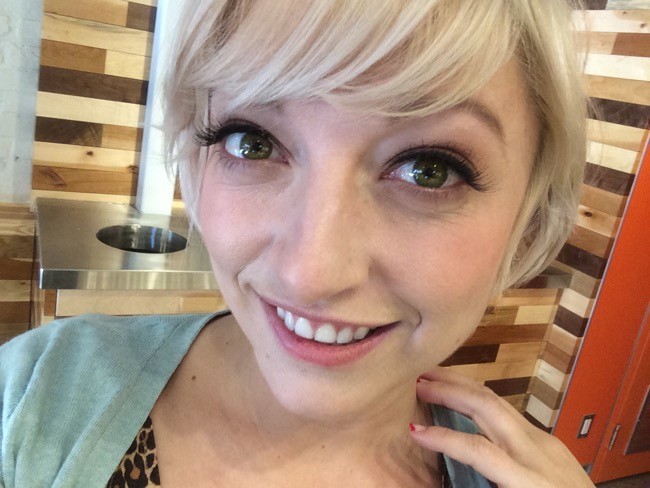 This post is in partnership w/ Alcon + Air Optix Colors. This whole lil' story is part of my life and all words + opinions are my own. Thanks for supporting the brands that help keep this blog going. See my previous posts w/ Air Optix Colors below! :)