Happy Friday! I don't often blog about food but I made something reallllllly amazing for family breakfast at the cottage last weekend. Sharing with you today in case you've got someone you'd like to impress. My creation, Reese Peanut Butter Spread French Toast Sandwich! I used a pancake batter to lather a Reese sandwich made with white bread and then French toast it.

Reese contacted me and asked if I'd tried their latest new product.  As it turns out, I had JUST created this. It's quick and easy (not so healthy) breakfast! YOLO!
Reese Spreads French Toast Sandwich
You'll need:
Reese Spreads
Bread
Butter
1 Egg
1/2 cup milk
1 cup Flour
1 tbl spoon Sugar
q1 tbl spoon Cinnamon
1 tbl spoon Baking powder
Maple Syrup – as much as you want!
Strawberries & whipped cream to top it off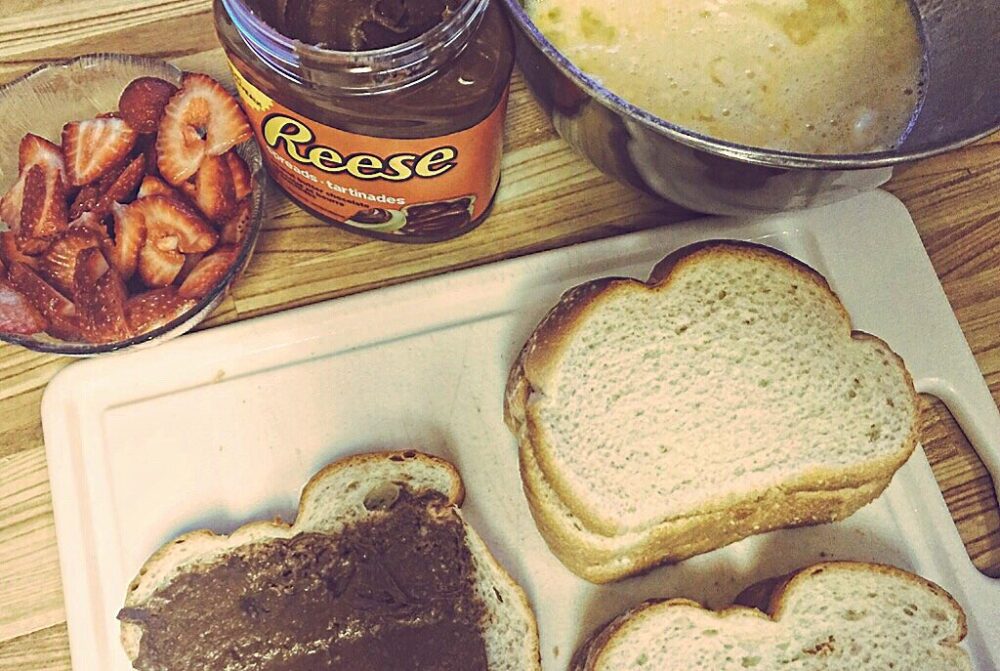 Heat a large skillet or griddle over medium heat. Put some butter on there.
In a medium bowl, combine the flour, sugar, cinnamon, baking powder. Whisk it.
In a small bowl, mix together the milk, egg. Whisk again.
Stir the wet ingredients into the dry ingredients until combined but still slightly lumpy.
Put Reese spread on bread into a sandwich. Make 4-6.
Dip each sandwich in batter and put on the grill.
Flip after 3 min or until fully cooked. Should be a bit brown. Add more butter to pan if necessary.
Set aside or on a warm plate until they're all ready.
Serve with maple syrup, whipped cream, and fresh fruit, as desired.
Add bacon on the side!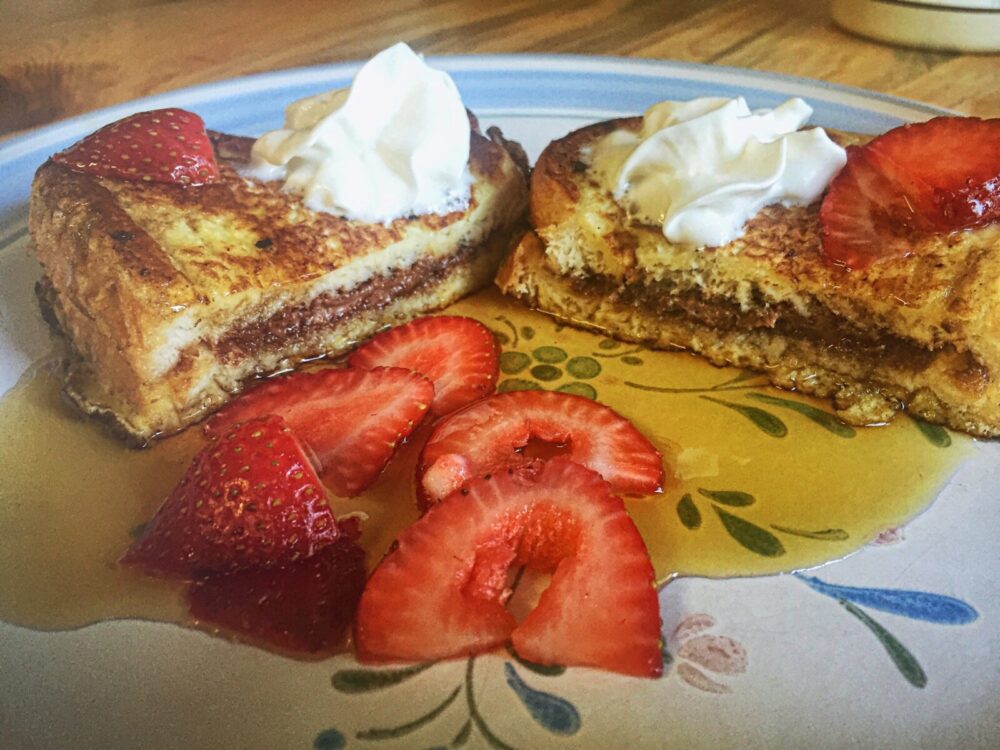 To make all your Reese peanut butter and chocolate dreams come true, they've included a prize pack worth $100 for you. Simply enter below and I'll pick a random winner next week. For more recipe ideas visit the Hershey website or find Reese on Facebook. If you end up making this PLEASE tweet me a photo. Or invite me over…. 😜!
Have a wonderful weekend!
CASIE