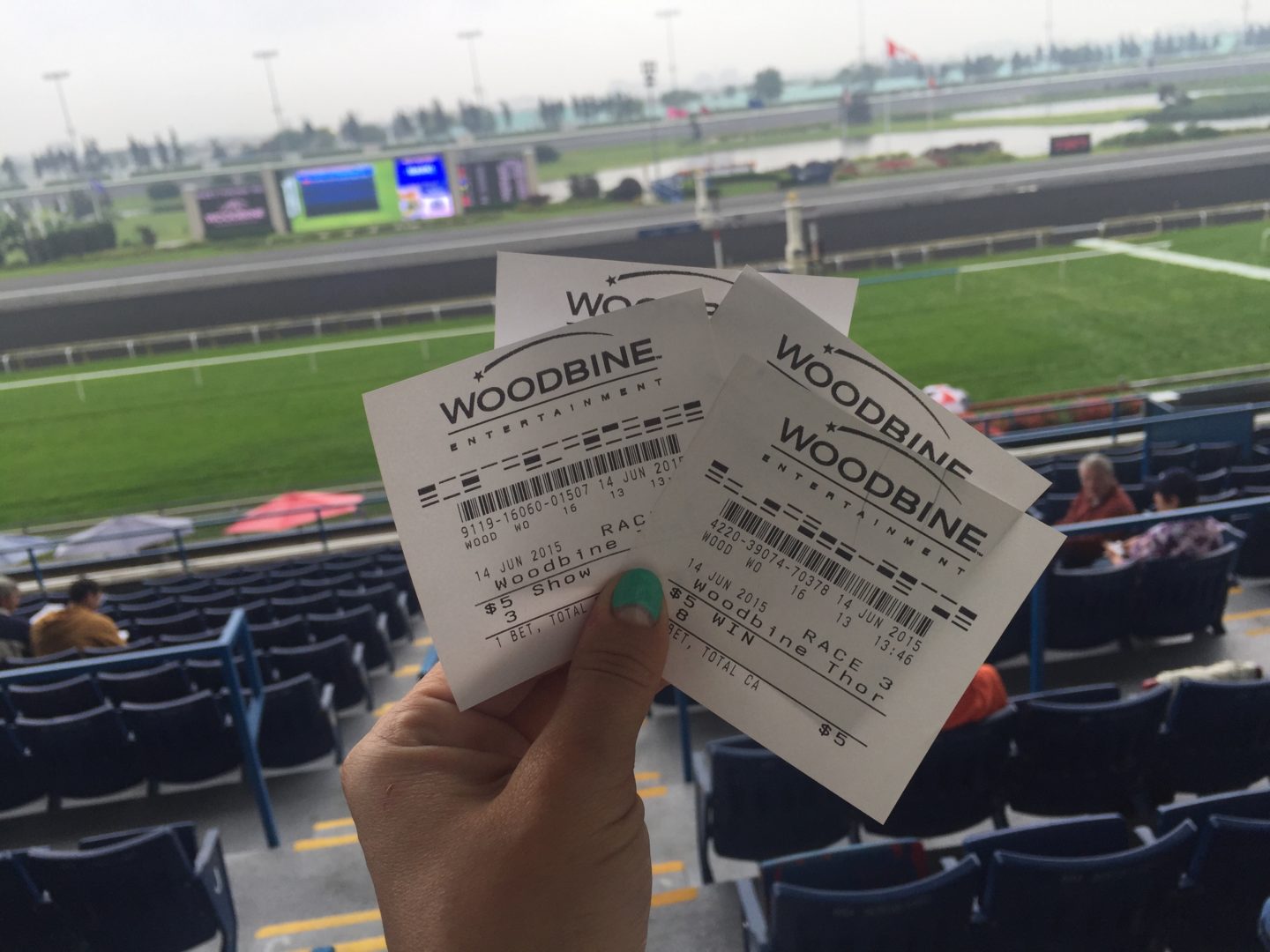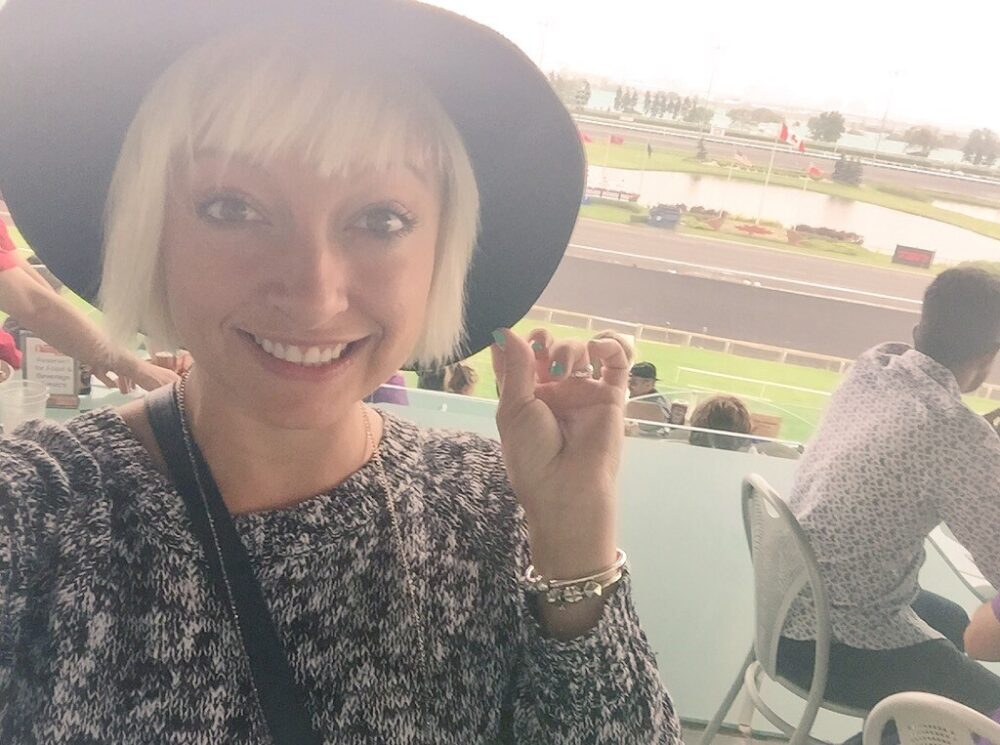 This weekend I went to Woodbine Racetrack for Woodbine Oaks, the first leg in Canada's Triple Tiara of Racing, the prep race for The Queen's Plate. I've been to the Queen's Plate a few times and this summer I'm excited to partner with Woodbine Racetrack for the ENTIRE race season. I'll be attending major races from from now till November. Better get some new hats!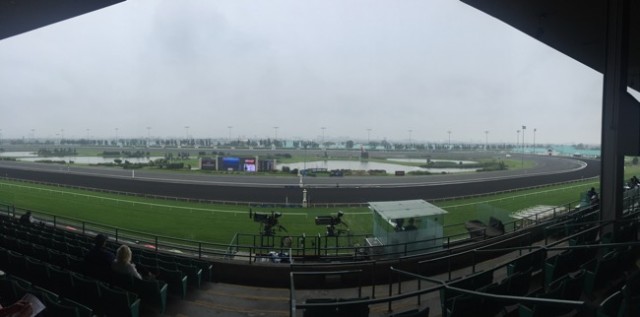 Since I'll be at the races a fair bit, I decided to get a lesson in exactly HOW to bet and the fine details about horse racing. Some people pick based on names and numbers, which is ok (and what I had done previously). In my session learned about the odds, how they change, and Win-Place-Show. Picking a horse to win with 20-1 odds can really work in your favor!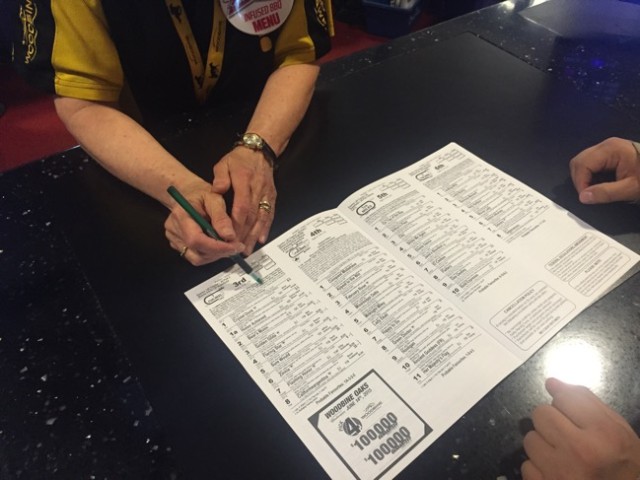 Grandad would be proud. Wish me luck! #OfftotheRaces pic.twitter.com/k2b5djXFpR

— CASIE STEWART (@casiestewart) June 14, 2015
Both my mum's dad and dad's dad were really into horse racing, so it's natural I like it too. When I lived in Australia, going to the horse racing was a HUGE thing. One of my fondest memories was going for a surf at Bronte in Sydney's north beaches then rushing home to get ready for race day. Threw a friends dress on with my ocean tossed beach hair, grabbed a hat, and I was off to the races.  We had such a fun day. Paris Hilton was there too.
This weekend I bet on a couple races and even won a few $$ back. It's so exciting when the race starts and you see your horse leading the pack. Everyone is standing up and yelling, it's exhilarating!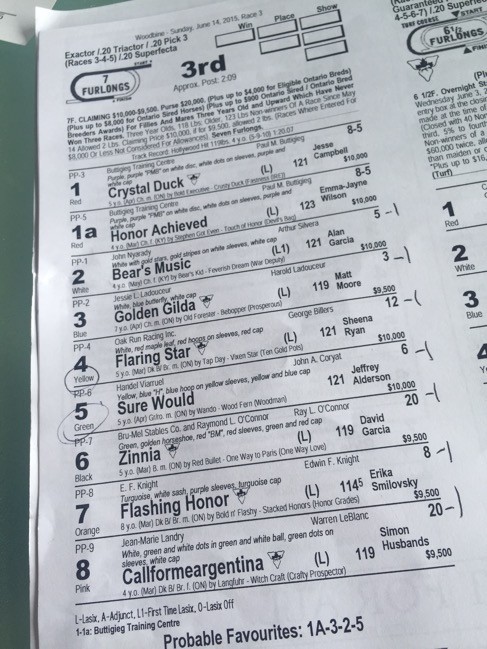 The next big event is the Queen's Plate on July 5th. It's HUGE and one of the most stylish events of the summer. Last year, Sean and I raced home from the cottage, changed outfits and went straight to the red carpet.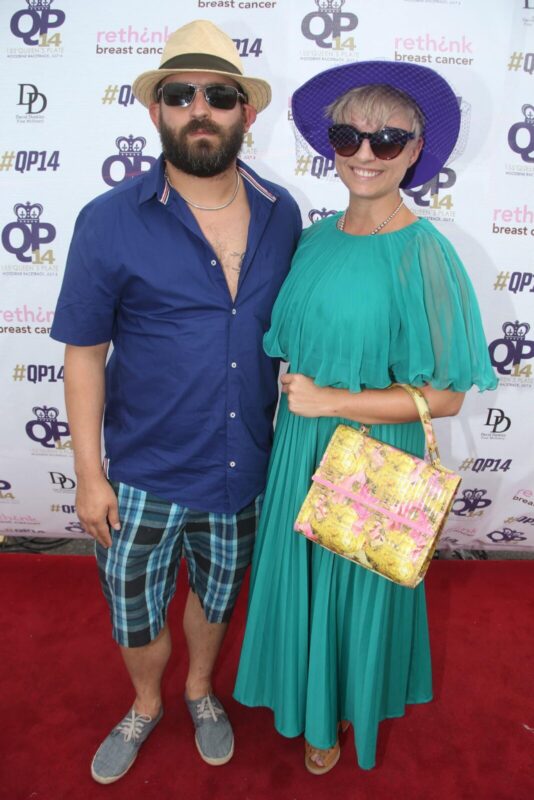 Upcoming Events at Woodbine Racetrack
Woodbine Oaks – Sunday June 14, 2015 at 1:00pm
Queen's Plate – Sunday July 5, 2015
Ricoh Woodbine Mile – Sunday August 16, 2015
Pattison Canadian International Gr. 1 – Sunday October 18, 2015
Breeder's Crown – Saturday October 24, 2015
Later this week I'll have details on an exiting contest where you can win a $1000 Woodbine Racetrack gift card at the end of the the season. For more info about Woodbine and horse racing visit the website at woodbineentertainment.com and follow updates on @woodbineracing (Twitter), @woodbineracing (Instagram), WoodbineRacing (Facebook).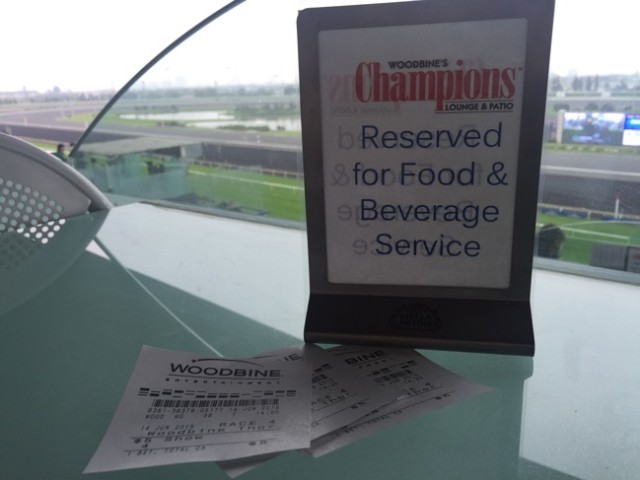 I look forward to bringing you race season through my eyes and especially the most stylish looks from the Queen's Plate. Hopefully I can perfect my betting skills while I'm at it! 🙂
CASIE