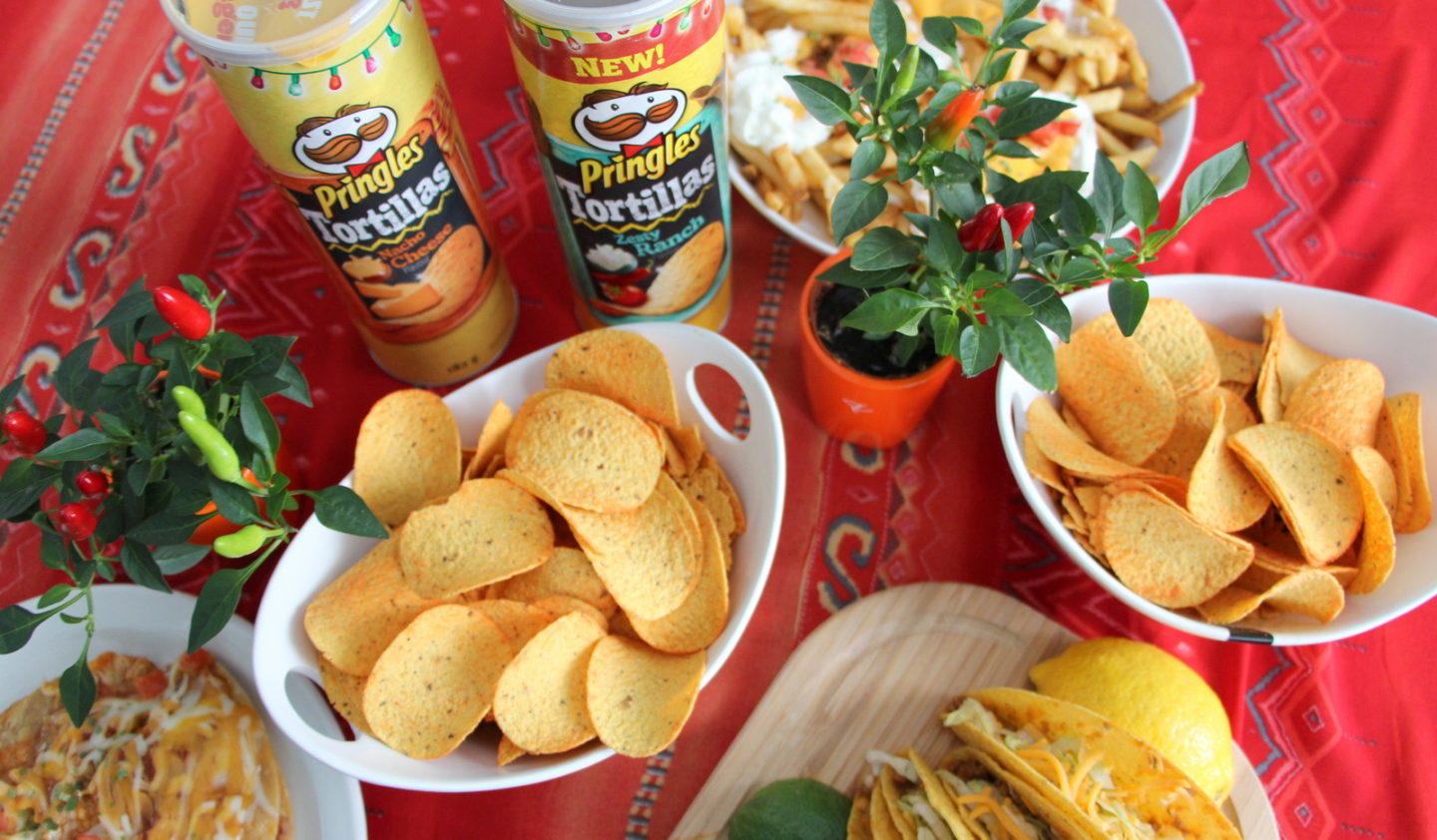 I love chips, there's no denying it. Probably too much. Pringles (knowing my chip love) reached out to let me know they had a new chip in down, Pringles Tortillas. Next, they sent me an entire CASE of the new chips and since I really want to shouldn't eat them all myself, we had a little fiesta at the office.

I set up the boardroom with a nice Mexican tablecloth, a feast, and called in the crew. The new Tortillas come in Original, Cheese, and Ranch. My fav are the cheese. Original are great with salsa or guac. Everyone is snacking on chips again today. THANKS PRINGLES!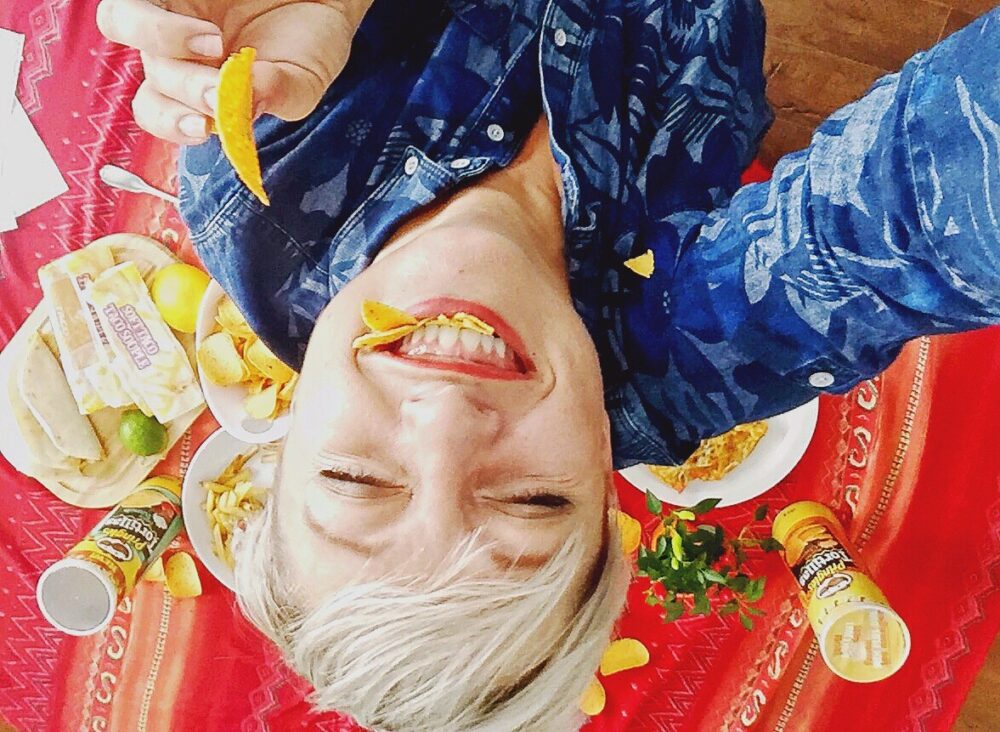 Matt was really into my idea of having a fiesta.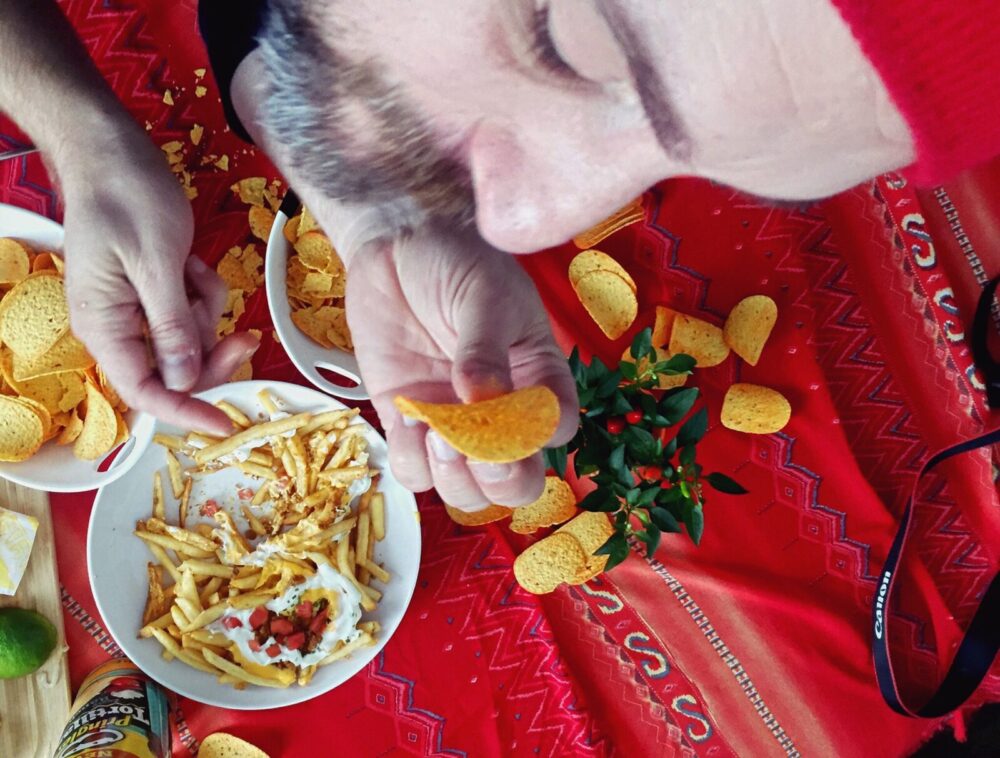 After eating all this I was feeling like Macho Nacho.
Macho Nacho's skills are muy bueno in and out of the ring! #VivaTortillas pic.twitter.com/B9n4OGqgNb

— Pringles Canada (@PringlesCA) October 5, 2015
Some of my blog friends She Does the City & Addicted Magazine ALSO had #VivaTortillas parties 😎🎈
Next week I'll be sharing a contest w/ Pringles Tortillas where you can win a prize pack of your own to share with friends (or eat yourself! 😜 ). Find Pringles on Twitter at @PringlesCA and visit pringles.com for product info and a contest where you can win an ultimate adventure ✈️ to Australia, New Zealand, China, Peru, Tahiti, and more.
🎈🎈🎈 CASIE
Post sponsored by Pringles Tortillas but eating the chips was all done by us and they were delicious! 😜 Thanks for supporting me and the brand partners I work with. 💛💯