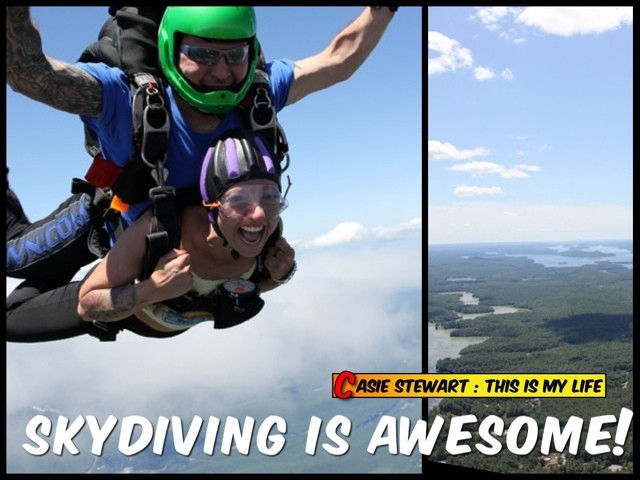 On July 21, 2012 I went for my first skydive at Jumptown in Orange, Massachusetts. IT WAS FREAKING AWESOME! My instructor Joe Goodbreak was so cool & fun to hang out with. He has done over 1,000 jumps. Videographer was Keith Thivierge with two cameras for video & still.
I was only really scared for the 3 seconds before we actually jumped.  We had a 55 second free fall at about 120km before opening the parachute. Falling in the air is exhilarating. Greatest adrenaline ever.  The sky was so clear and beautiful. I felt so calm up there.
Before the Jump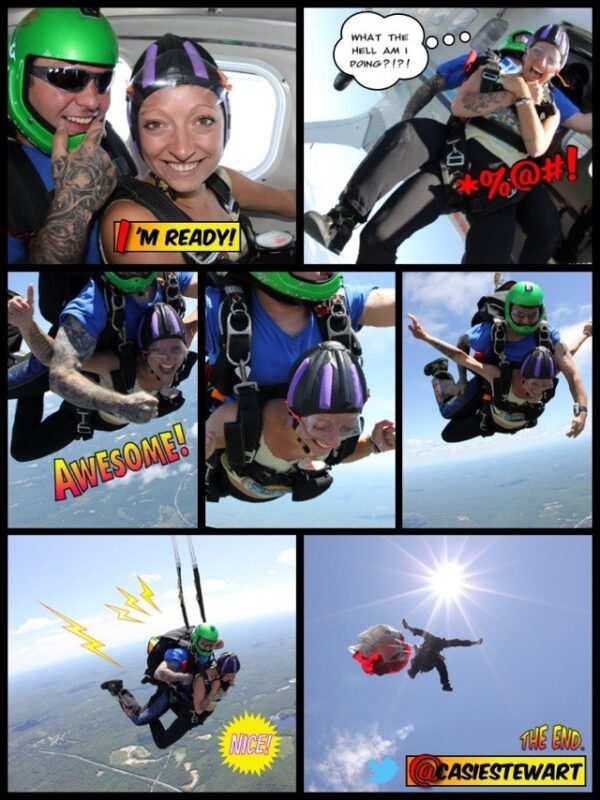 Skydiving from 13,500 ft (jump is at 2:12)
He grabs my head so I lift up my chin to the camera. He told me not to look down but I couldn't help it! He signals for me to pull the ripcord after we spin for a bit. Time goes so fast when you're fallin'. I wanted to do dance moves but it was a LOT to take in on my first jump. Next time.
[iframe id="https://www.youtube.com/embed/s1z2tQ_R8h8″]
Definitely tops the list of amazing things I have ever done. I can't WAIT to do it again. Seeking friends who skydive!
I feel like a cooler version of myself who can REALLY do anything.  Motivated to take on the world!
Have you gone skydiving? Where, when? LMK.  Here's to a great week 🙂