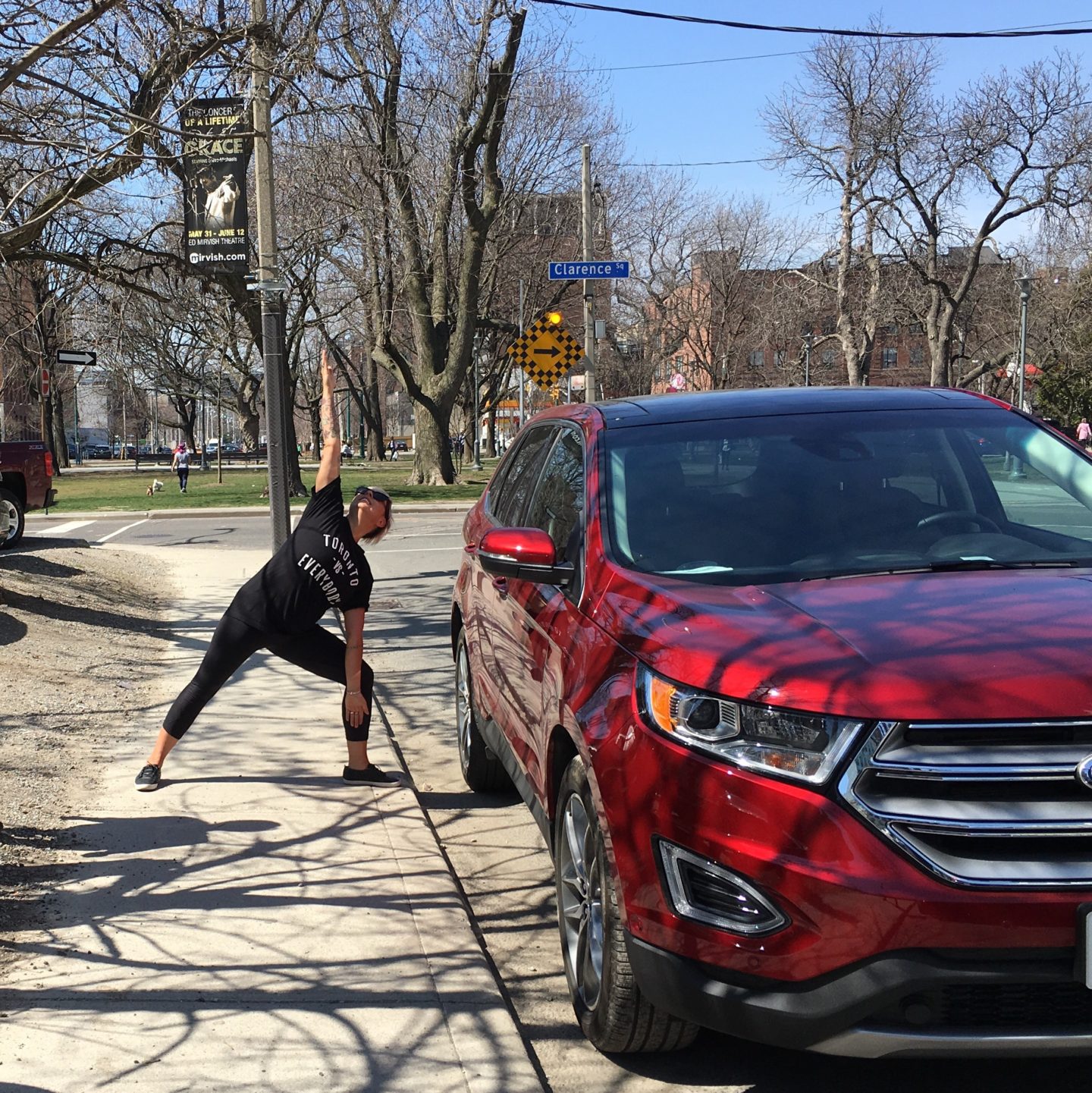 For me, last month was all about taking a break. The first three months of 2016 were super busy and I was feeling tired. Like, over whelmed don't-feel-likeinternetting tired. After 10 years of blogging and being part of the internet, I've learned that it's important to recharge your batteries with a break, reading a book, or taking a vacation. Being in media/social media can take a lot out of you and I needed to chill. My trip to Costa Rica was the perfect way to slow down and take a digital detox.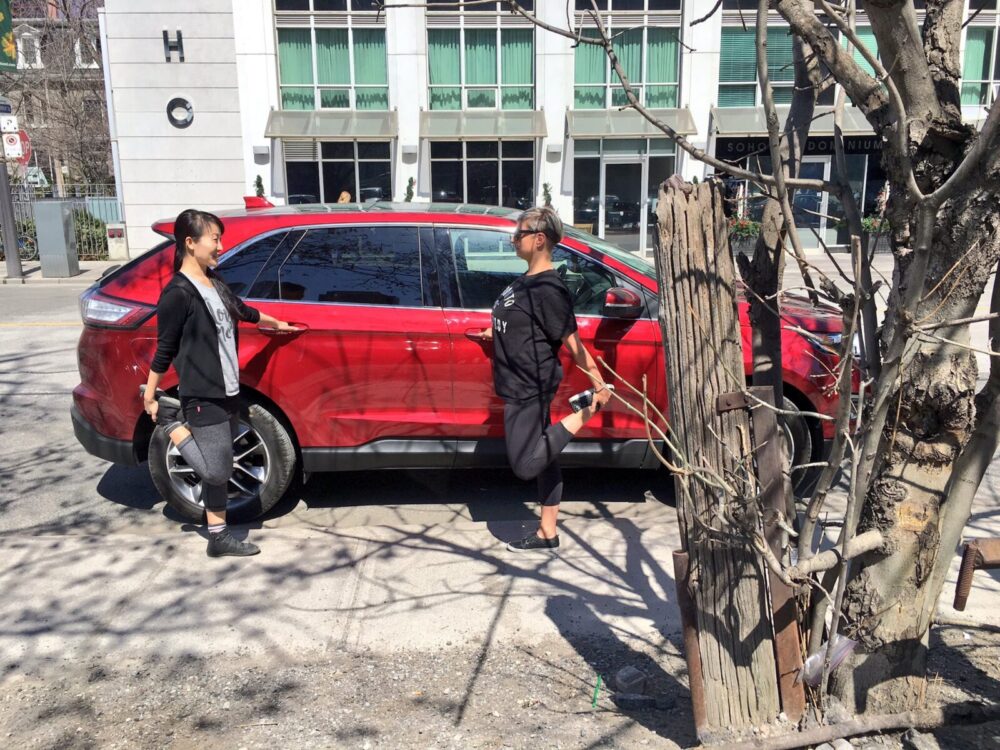 When I got back, Ford hooked me up with a brand new Ford Edge Sport for a week and taught me about mindful driving. I had a private yoga session with YuMee in the Ford Edge where she taught me some tricks for long drives (cottage) or in car stretching (back, wrists, hands, fingers). We did a few poses outside the car too. YOGA ANYWHERE.
YumMee reminded me it's important to do a posture check when you're in the car, it's easy to slouch which can leave you tired or strain your shoulders. Reminder to sit up straight right now!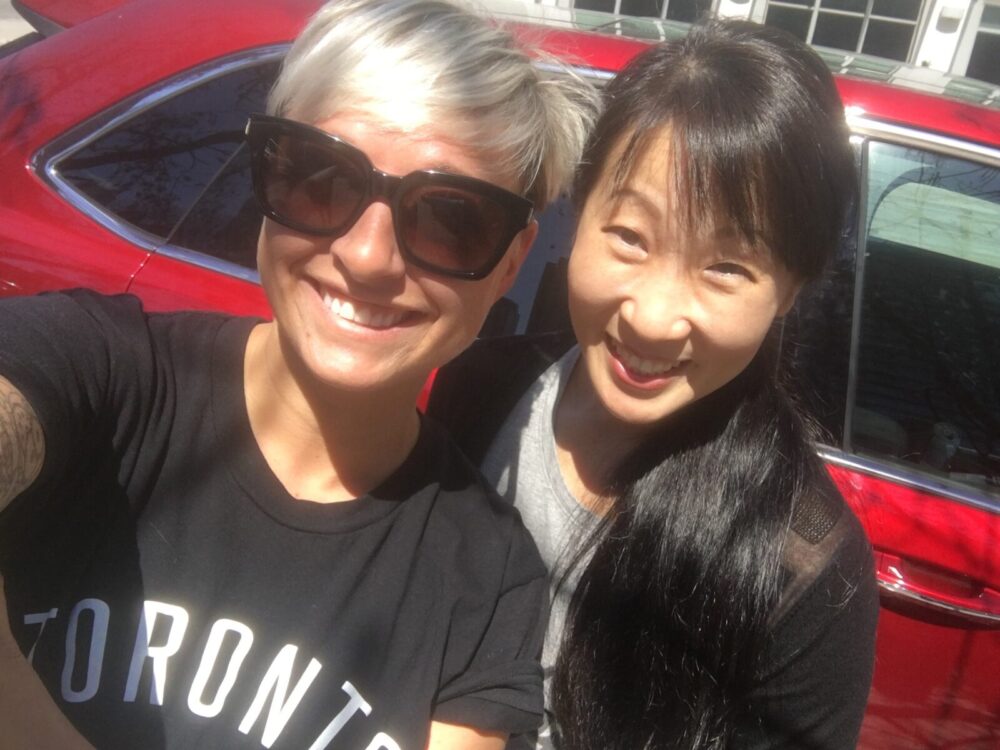 A couple things I really like about the Ford Edge that I found made it relaxing and chill to drive:
– Ford SYNC3, you can use Siri while driving and voice commands to control the console
– no cap on the gas thing aka EasyFuel
– lumbar support on the front seats, great for lower back
– Enhanced Active Park Assist, major stress saver for parallel and perpendicular parking
– Blind Spot Information System (BLIS), the car actually beeps when there's someone in your blindspot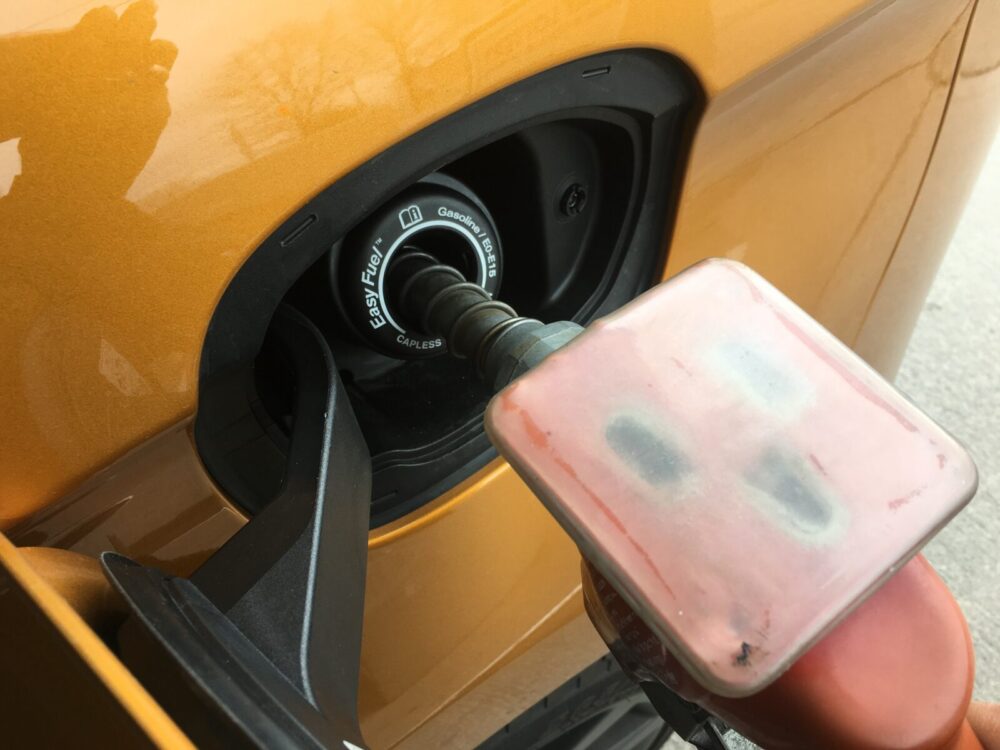 Next month I'm going on an overnight adventure with Ford Canada and I'm not sure where yet! It's a mystery for now, looking forward to that surprise. We're planning to Escape and Discover so I think we'll be driving the ford Escape.
If you're looking to learn more about mindful driving and or features on the Ford Edge, visit ford.com.
Follow me on Snapchat and Twitter for more adventures!