Hallo & guten morgen! I woke up earlier than my alarm, reckon that's a true sign of a happy life. Lots to do this week! OK, LEGGGGGGGO!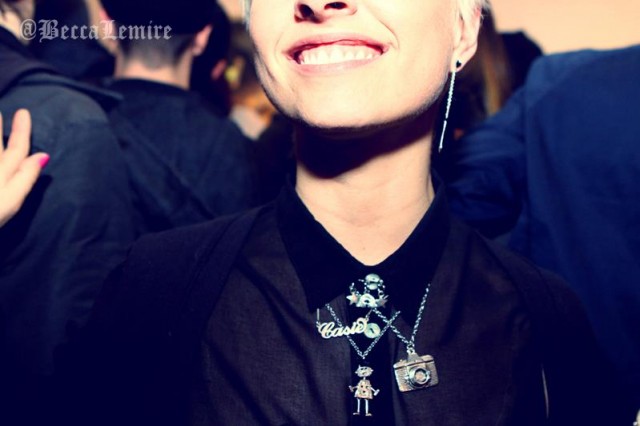 Thursday is MASS EXODUS the annual fashion show put on by Ryerson University's School of Fashion. I attended the show in 2010 wich featured a rad performance by Fritz Helder. This year I'm working with one of the sponsors, 3F and I'll be attending Thursday for media night.
Promo video for Ryerson's MASS EXODUS 2012: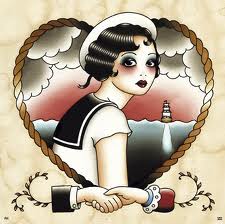 Today I get to see all those photos from the super professional shoot I had last week w/ Adrian Fiebig. I'm pretty stoked.
Planned a new tattoo I'm getting Friday, y'know, Friday the 13th. I used to hate the day until I took charge and got a tattoo I loved one fine Friday the 13th many moons ago (story here). It was way back when I had no tattoos on my arms at all. Well, that's never gonna happen again! New tattoo goes with Sailor Jerry sleeve theme and there's a heart and a girl involved. SWORN TO SECRECY!
Ok, jk, it's kinda like this.
This afternoon I'm heading to the fashionable Burroughes Building at 639 Queen St. The Peacock Parade and their event partners, Foxy Originals, Luved Clothing and This Is J. Have you checked out Peacock Parade before? I'm just about to make my very first purchase! The company is a Toronto based startup that offers different sales each day on really, really nice designer items. Looking good is feeling good baby!
Deets on the Peacock Parade Pop-up Shop:
Remember how excited the world was when this game out? I'm feeling Gaga inspired today so I just watched it again. Have fun with it stuck on your head ALL DAY! BTW my Hunger Games obsession has been taken to a new level, I ordered a Mockingjay pendant from Etsy. OBSESSED.
Once you kill a cow, you gotta make a burger,