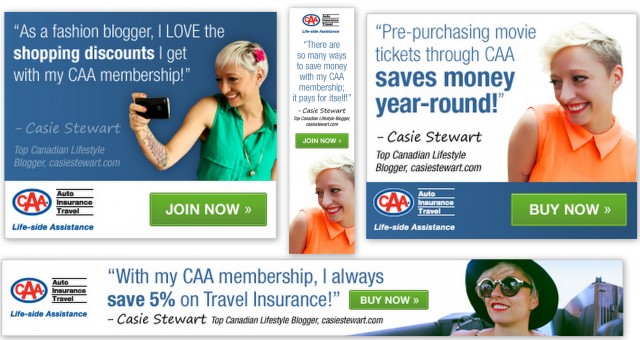 @MilkAndCocoMama @casiestewart dare we call them the best ads in the history of the internet? They're certainly Top 5

— CAA South Central ON (@CAASCO) November 11, 2013
Look for these ads on a website near you! If you see one please tweet me a screen shot. I've been a CAA member since I can drive and am happy to be featured in advertisements for a great Canadian company.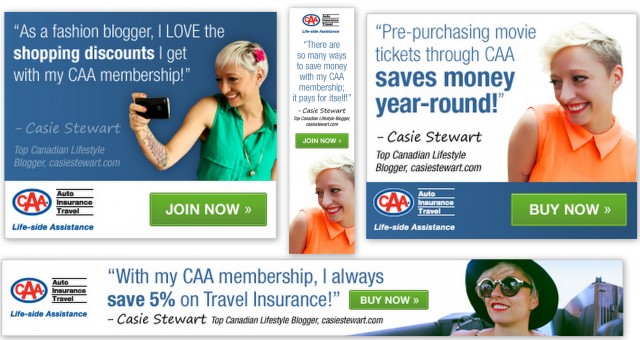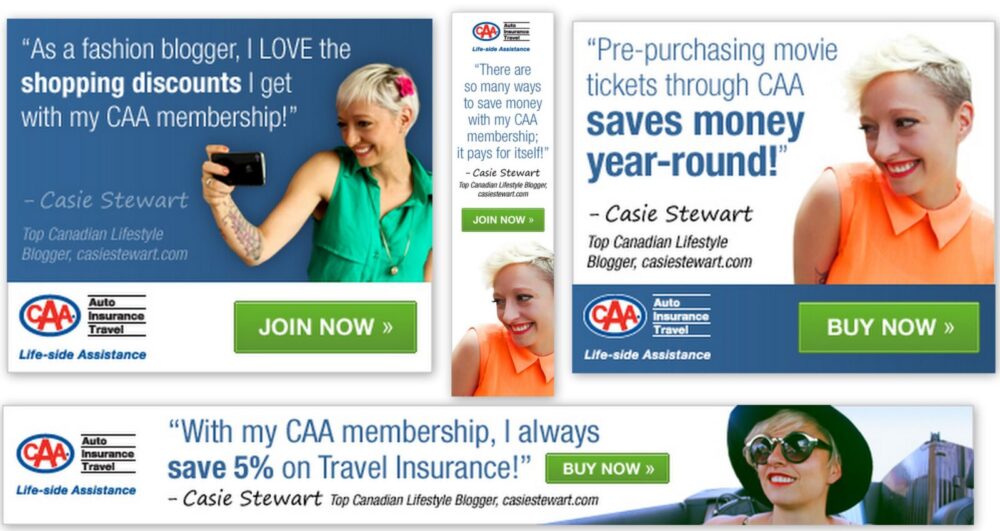 Check out all my posts tagged CAA here. Learn about all the life-side assistance benefits of having a CAA Membership here. Be safe on the roads out there, heard we might get snow today!
<3 CASIE