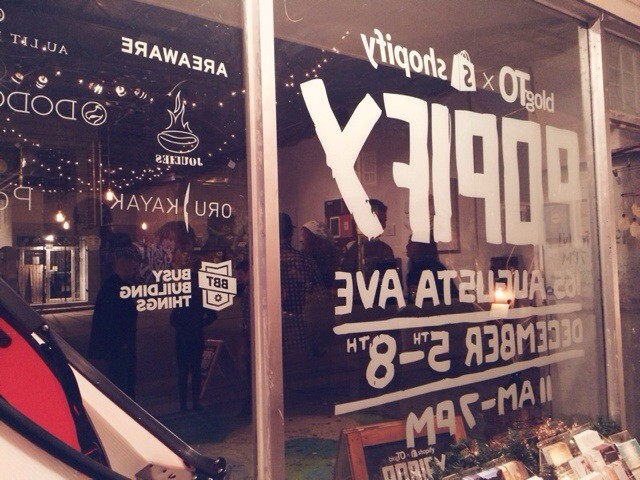 Sounds like a bit of  tongue twister but trust me it's cool. My friends from Jet Cooper now Shopify have partnered with BlogTO for a cool pop-up shop that I thing might be the future of retail. Located at 165 Augusta Avenue in Kensington Market the stop is part gallery part shop.

The cool thing about it is you can see and touch all the merch then using Shopify's payment system on the wall mounted iPads (below) you make a purchase and it's delivered to your door, before Christmas of course. I think this concept is rad. I love online shopping and this bridges it with retail for a totally new experience.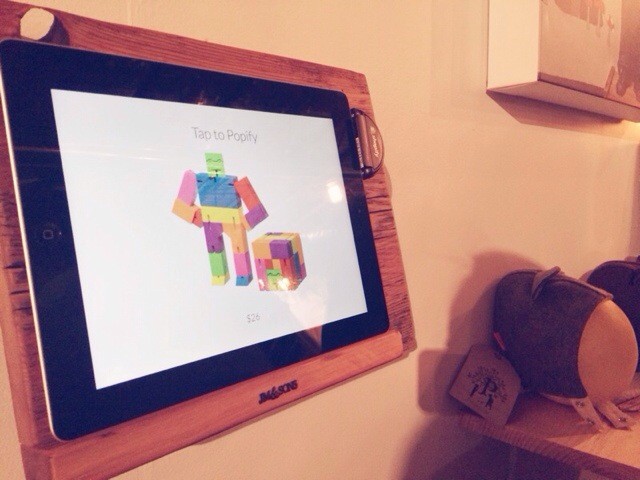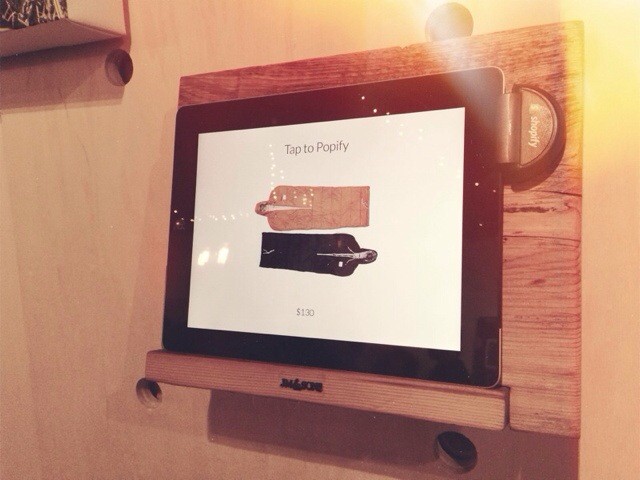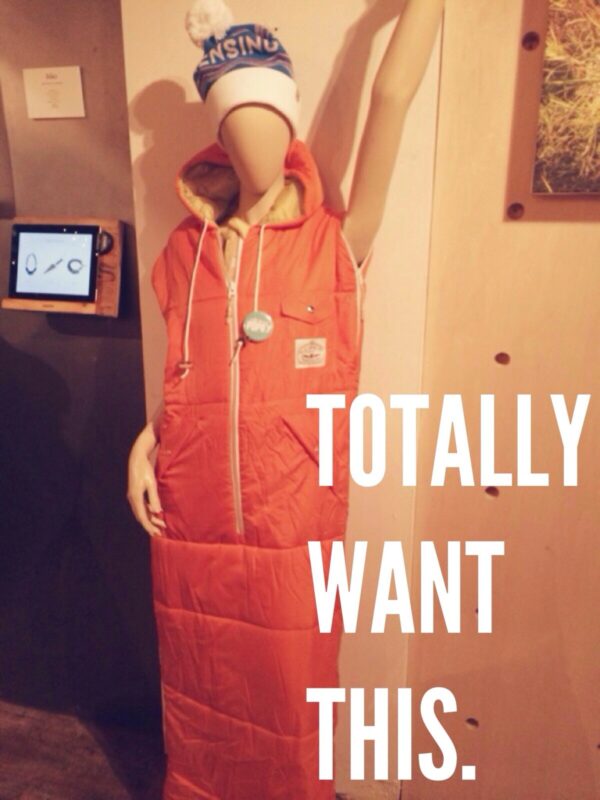 If you're out and about this weekend check out Popify. More details on the website here.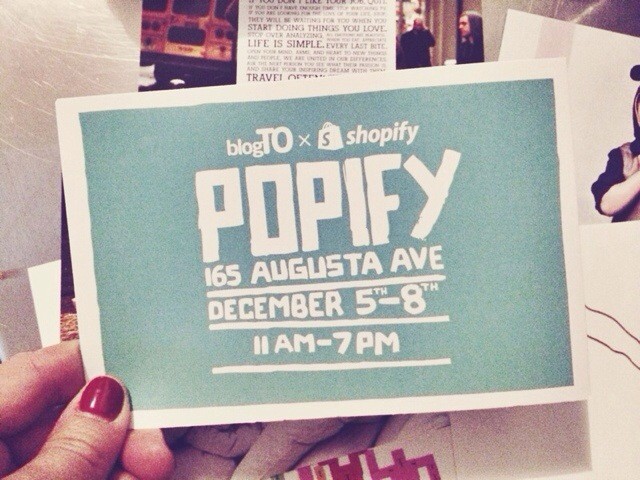 <3 CASIE