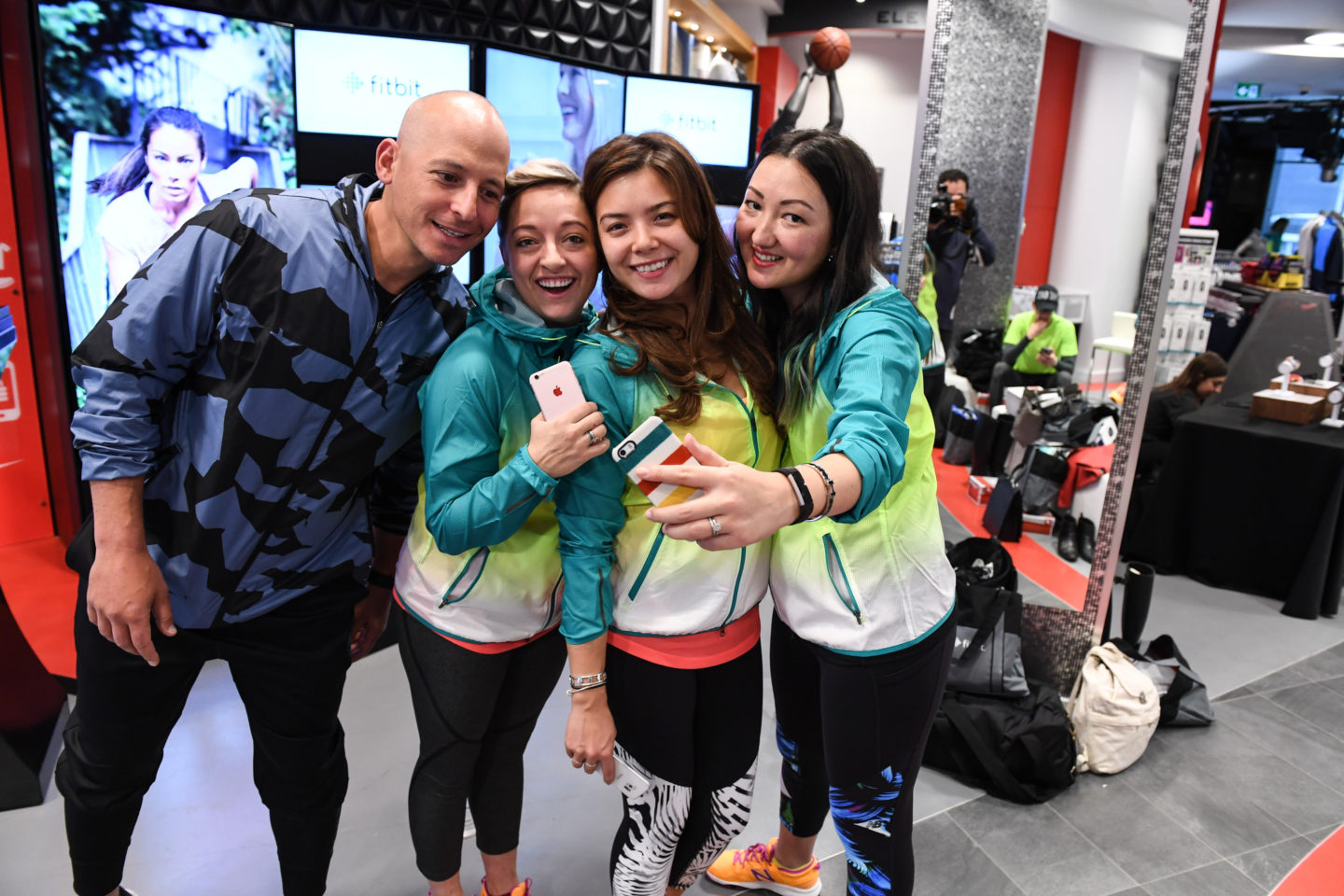 Before vacay I joined a bunch of blogger buds at Sport Chek to test out the new FitBit Alta. Since receiving the device, I've become obsessed with making my 10K steps each day. It wasn't hard to surpass my daily goal in Costa Rica, I was so active! I forgot to pack my charger so after about 5 days, it died. I was super impressed it lasted that long tho, if only an iPhone could do that! Here's a couple snaps by George Pimentel from our workout with celebrity trainer Harley Pasternack.




We were set to train outside but it was pouring down with rain, hence the raincoat, but we picked out head to toe New Balance gear and set up our devices for an indoor workout. I am seriously loving the leggings, they've got a drawstring and are super soft, comfortable.
Ready to hit the road! We took a brisk walk through the PATH underground walkway then arrived at the Toronto Athletic Club to sweat it out.