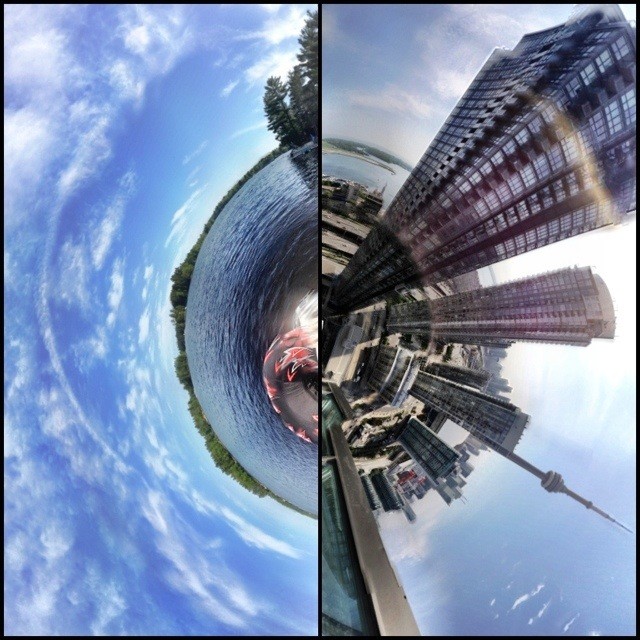 Back to life. Back to reality.
My most popular Instagram photo in the last few days. I love it. I took stereographic of the lake in Muskoka, other from my balcony using 360 for iPhone, taped together with Diptic app, and sent to Instagram.
I've been mostly active on Instagram, Pinterest & Tumblr for fun lately. I update them with all different stuff so follow along! My Pin boards are all neatly organized, Instagram is life photos, Tumblr is a mix of things I find pretty/funny/weird on the internet.
I love Internet. I love iPhone. I love life.
Contest for #sherwaygardens is still runnin' on the blog! Ends this week 🙂 Prize is $100 Cadillac Fairview shop!… fb.me/1GxlGfx6G

— CASIE STEWART (@casiestewart) May 22, 2012
The #Banff2012 competition ends at 11:59pm EST. PLEASE Vote! Tell your entire office! banffmediafestival.com/blog-for-banff… #mobile

— CASIE STEWART (@casiestewart) May 22, 2012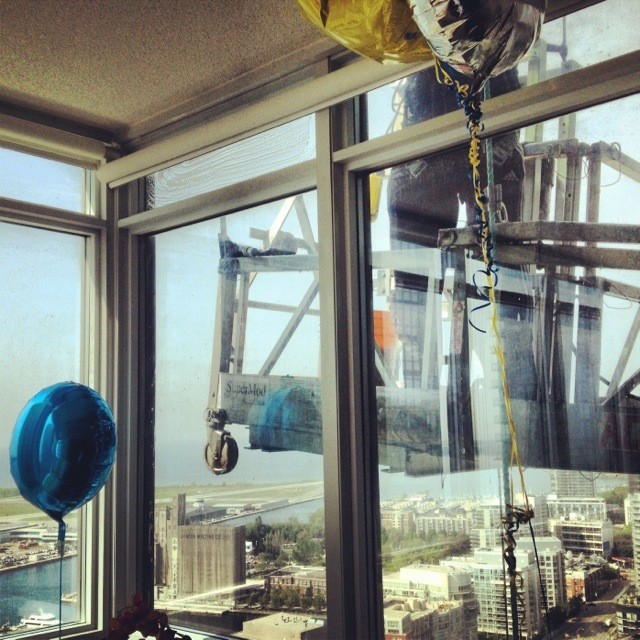 This also happened today! Crazy! Window cleaning dude scared the crap out of me.
Oh, yikes, a big bottle of Collingwood Whisky just arrived as a late birthday present. GOTTA GO!