Tonight is Nuit Blanche and the city is alive with art installaions, music, and culture. It's one of my fvaourite Toronto events and I've taken part since it started back in 2008. Tonight I'm starting with The Tragically Hip and Molson Canadian at Sound Academy. The show isn't a Nuit Blache event but those are tickets I won't pass up!
My portrait is featured in an installation called Life Lessons at Funding Matters Gallery  (Zone C 29).  Life Lessons features 311 portraits of community figures who have helped shape the city of Toronto. Other notables ar Margaret Atwood, David Miller, Douglas Coupland, Justin Bieber, Atom Egoyan, George Strombo, David Mirvish, Susur Lee, and Karen Kain. I am extremely honoured to be in this amazing group! The project will be exhibited using Sony HD TV screens displaying life-sized images of each subject at print-quality resolution.
When:     September 29th, 2012

Time:       7:03 PM

Location:  FUNDING matters GALLERY – 33 DUNDAS ST E, TORONTO ON   M5A 2A2 (East of Sherbourne, South side) 
See the event page on Facebook to view portraits of other notable people in the Toronto community. 
LIFE LESSONS PORTRAIT by TOMORI NAGAMOTO: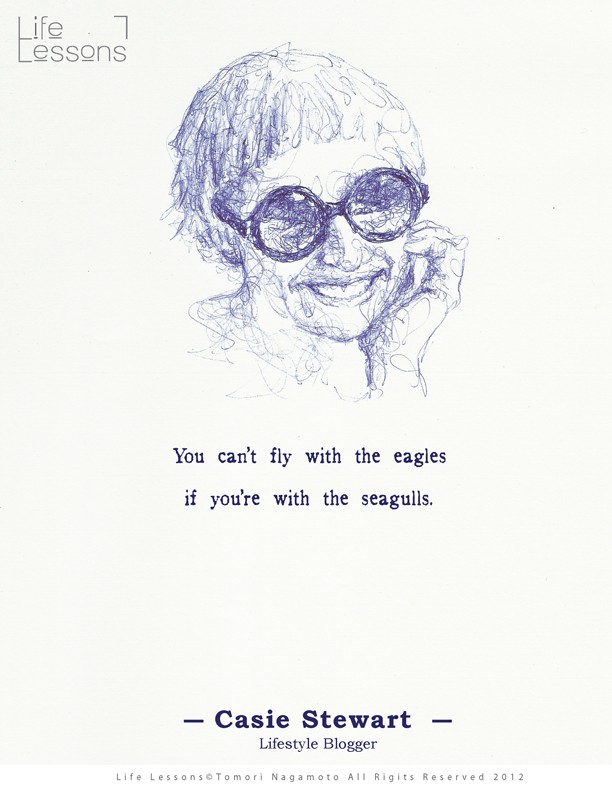 One of my fav years was 2009 when I went to U of T then ran into my sister on Queen Street at 3am. Another fav was 2010 when we filmed the video that won me the Virgin America Provocateur title. Here's a little art history on my Nuit Blanche adventures.
After the Hip and Life Lesson's exhibit, I'll be heading to Camera Parts on Queen Street for Drambuie's Extraordinary Night pop-up installation. It's definitely something you want to check out as you're cruising around. We posted about it on the Pulp&Fiber blog at work. Come by to discover your extraordinary side! I should be there about midnight.
I wish you a fun filled night of artistic exploration. If you see me make sure to say HI.
BE THE ART YOU WANT TO SEE IN THE WORLD.