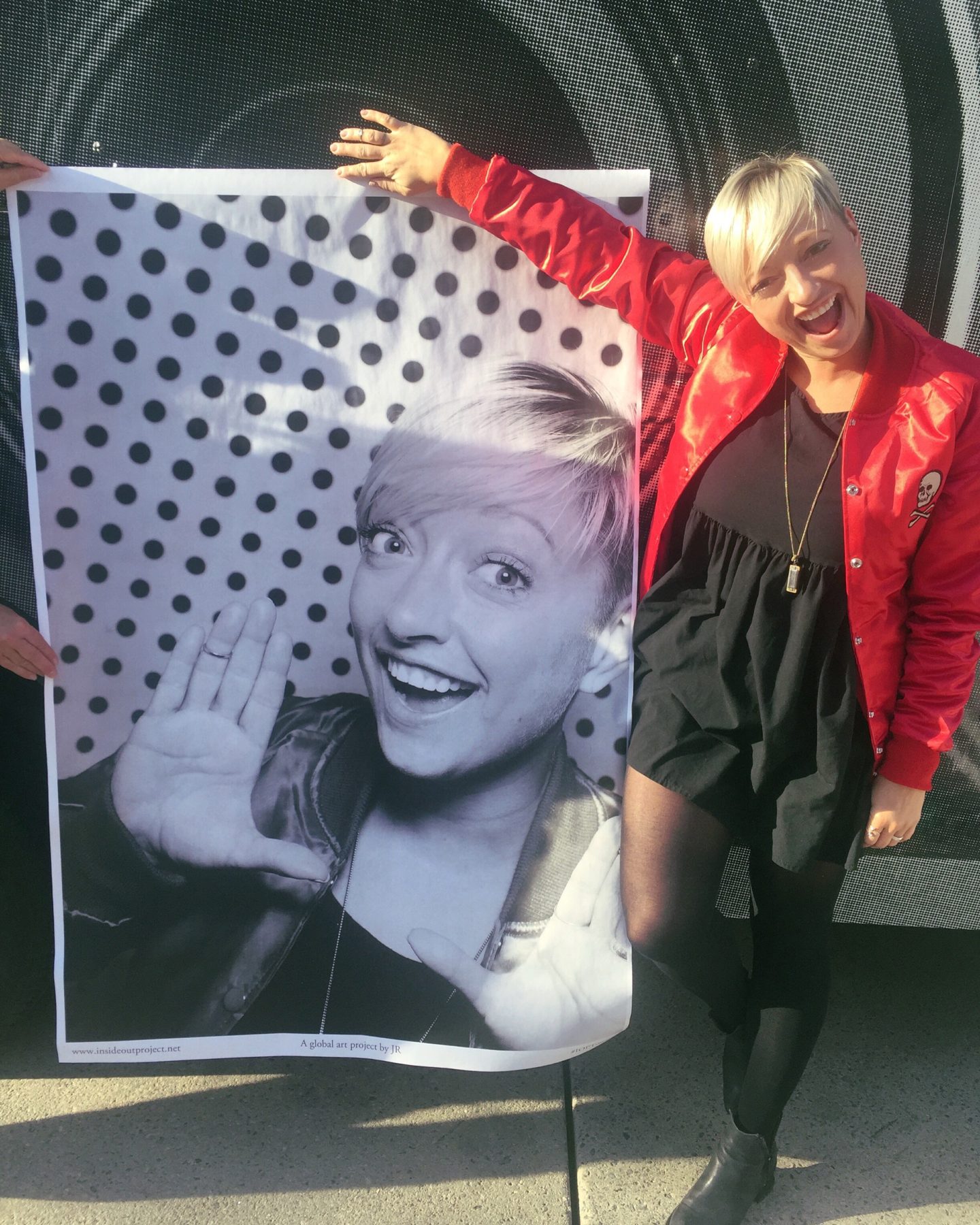 The INSIDE OUT Project is 'a global art project transforming messages of personal identity into works of art' created by world renowned street artist JR. Photobooths for this project have travelled all around the world photographing regular people and turning their faces into massive art installations (Paris, London, New York, Hong Kong, Tokyo, etc) since 2011.
  Last week I waited in line for about an hour with Paddy Jane and Jennifer Hollett (former Much VJ, current NDP candidate) at Nathan Phillips Square on the last Toronto dat of photos from the INSIDE OUT project. I really wanted to have my face be part of it!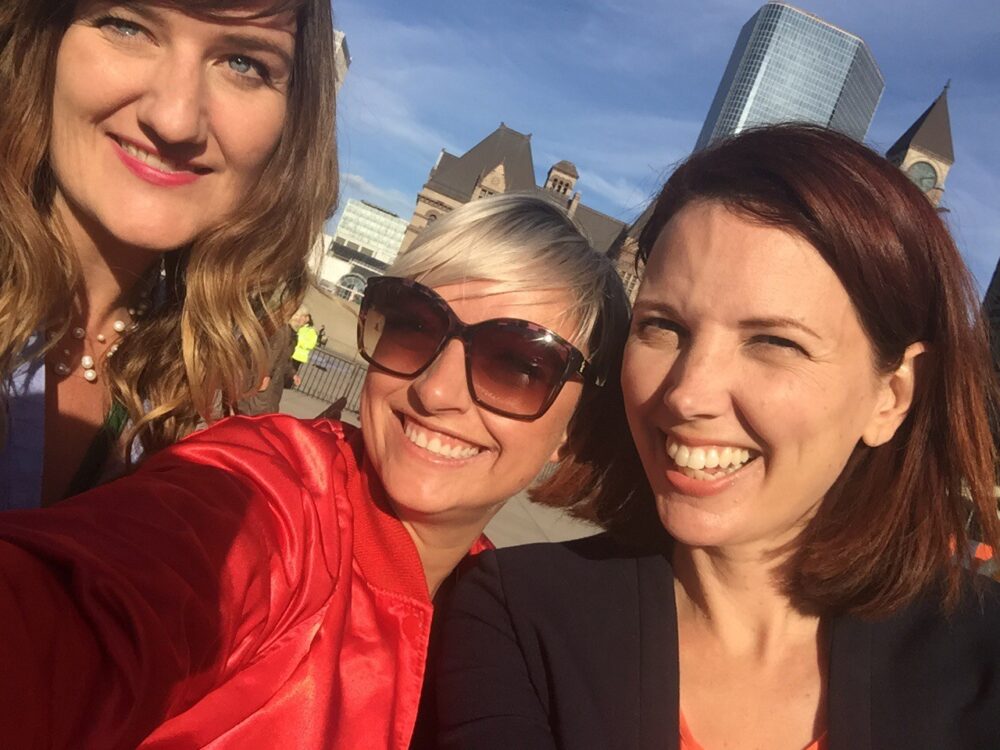 This past weekend during Nuit Blanche, I was spotted! A couple people sent messages with photos of my face in the square. So cool. Here's a shot of it being wheat pasted to the concrete.
The documentary on the INSIDE OUT project is on iTunes and I'm planning to watch it soon. If you're keen to look for some familiar faces downtown, the portraits will be in Nathan Phillips Square and around the city until October 12th.
💛🎨 CASIE