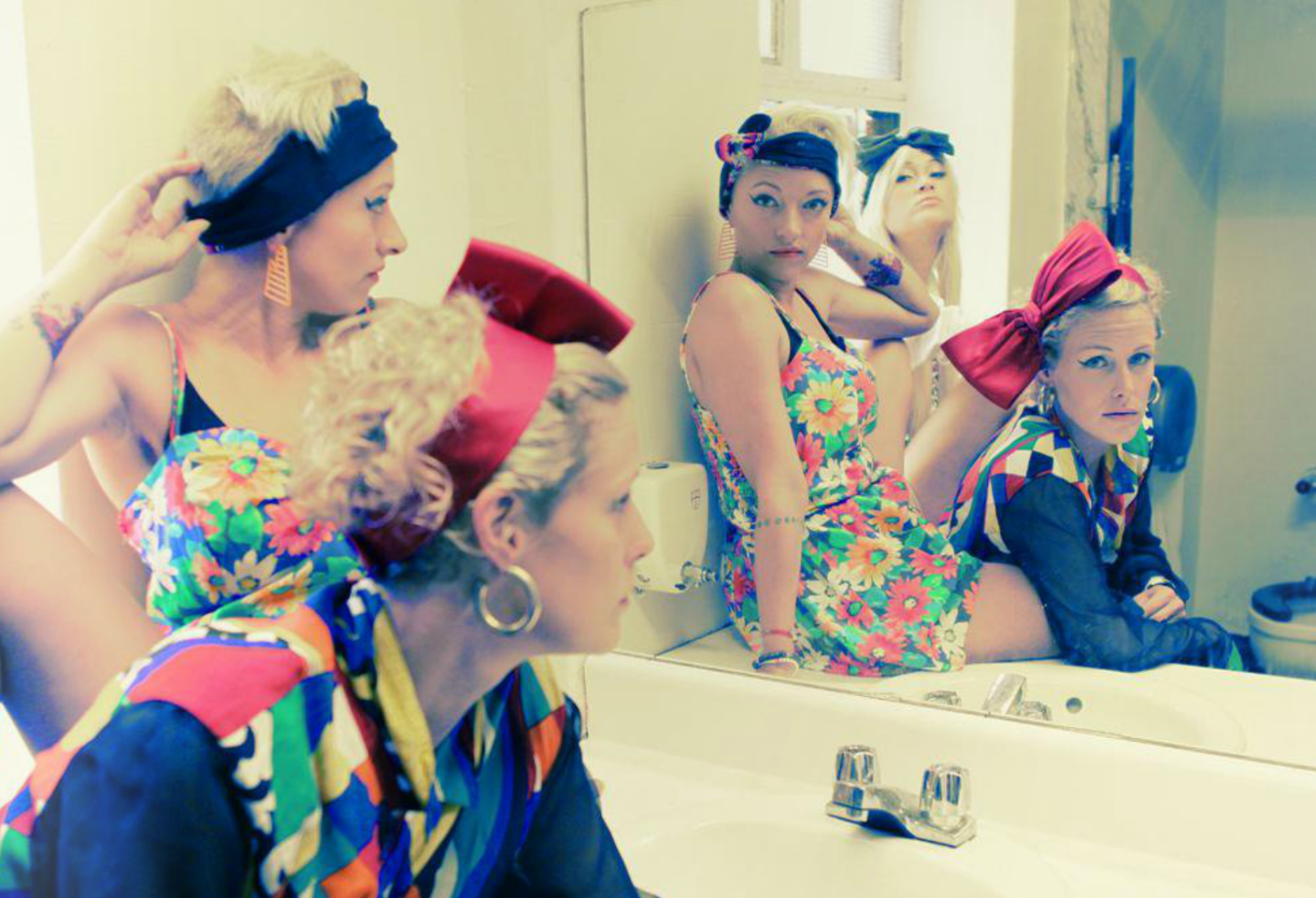 A couple years ago Lauren and I were show by Becca Lemire for Pink Mafia with Anna Von. Mica styled us up in this RAD vintage gear, overalls, florals, Versace, bomber jackets, all pared with big glasses and bandanas. It was super fun! I hardly had any tattoos back then, the big one on the inside of my arm is fake.
I found one of these photos in a search for pix Loz and I yesterday and wanted to re-live them all. We rolled up this this old school barber shop on Dundas and snapped a few shots in there. The old Pink Mafia office is in a super old building at Bay & Dundas with a cool old elevator and fire escape. The Converse I'm wearing were customized to say 'Casie' at a Marcus Troy MMVA event in 2011.
I love searching the archives. Can you believe next month is 11 years blogging? DAMNNNN. Time flies when you're having fun. that's why you need t document, so you don't forget.


I love creative shoots like this. So. Much Fun.